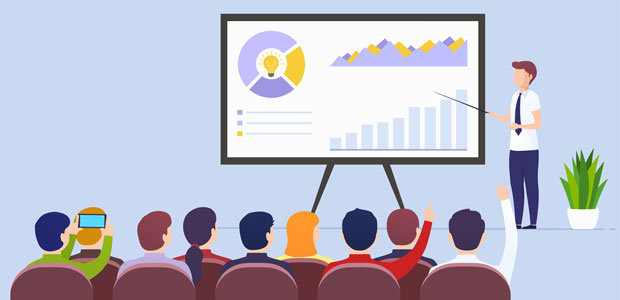 Entrepreneur launches life success workshop for ambitious leaders
As a successful entrepreneur in his own right, Daryl Woodhouse knows the price that success can sometimes seem to demand. In 2010, aged 26, he secured a national role at a FTSE top 10 corporate leaving in 2011 to set up his own business, which quickly grew into a seven-figure revenue, winning 30 awards in the process.
At age 35 he became one of the world's youngest Executive Business School lecturers. In 2016, an unexpected trauma hit his private life and suddenly it all became far too much. Daryl explained: "I fell into a major cycle of burnout, anxiety and depression and for a long while felt like I was stuck in a dark, never ending tunnel. It was the toughest thing I'd ever faced."
His road to recovery completed in 2018 and Daryl found his way to a happier life than ever before with a great life-work balance and improved career success. "As someone who loves helping others, I felt inspired to use my story to help others build successful businesses and careers while developing a healthy, happier work-life balance without burning out. I do that by nurturing skills and tools for productivity, performance and mental wellbeing in the workplace."
Daryl has built his reputation as a speaker, CEO, entrepreneur and Executive Coach and, partly due to COVID-19, has taken his message online. "I've been invited to speak on productivity and mental wellbeing globally but given the times we're all living through I now work online and deliver quality content via webinars, courses and 1-2-1 client sessions. I'm very excited to be running my next life-work success workshop online on the 9th February."
"The workshop will give attendees insight as to why most leaders and entrepreneurs fail, falling short of achieving the life and career they want; clarity on why life-work balance and how productivity mastery creates happier lives and improved work success; know-how to visibly grow performance with less stress; an understanding of what a highly productive and healthy leader really looks like; seven easy to implement actions to help you work less, achieve more and avoid burnout. There will be plenty of Q&A time and I guarantee that attendees will leave feeling good about investing in themselves."
Matt Youdale, Director, Arch Communications is a former workshop attendee and spoke about his experience saying: "Daryl has the special knack of taking complex business issues and making them simple - all the while drawing on his own direct experience in business to provide really helpful takeaway tips and tools. I can thoroughly recommend his webinars and workshops."
Ivor Neckles, Asos.com added: "Many thanks for organising the workshop today. I rarely attend a workshop like this but to hear from someone of your calibre really adds to the pleasure. More importantly, the workshop was very strengthening, and I felt empowered by your seven salient points."
The workshop runs for 90 minutes and starts at 12:30pm (GMT). The cost is £191.02 but for those who register before the 22nd January receive a 'Super Early' booking discount of 80% reducing the cost to just £38.20. Daryl added: "Going forwards I plan to run these sessions on the second Tuesday of each month and for every person who books on to attend I've also committed to planning five trees. It's just another way I choose to give back and maintain that vital life-work balance."
Spaces on each workshop are limited in order to give attendees the opportunity to ask questions and experience live virtual group life-work success coaching. Bookings can be made here.