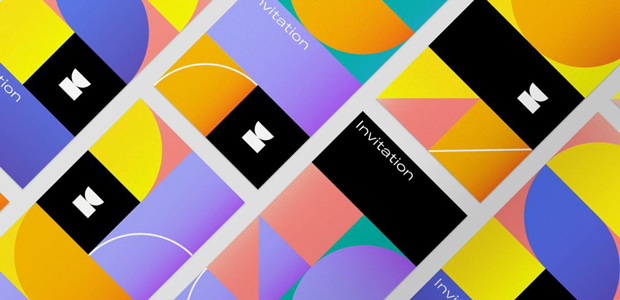 Enterprise SaaS platform discusses its journey so far and the future
Indorse is a Coding Assessment Platform for recruiting, hackathons and upskilling. It leverages a community of leading software developers spread across the globe to assess coding skills and tech capabilities. We spoke to Gaurang Torvekar, Co-Founder and CEO of Indorse who did a Q and A with Startups Magazine about the current climate for Indorse.
Where did the idea come from?
For Indorse it has always been about skills - we started this adventure because we wanted to create a truly meritocracy-based system where everyone could shine based on their skills and qualifications. We started working on the product because we wanted to create a truly meritocracy-based system where the only things that matter are the skills and qualifications of the candidate.
What technology does it use?
The backbone of Indorse is the Ethereum blockchain technology. It enables us to make sure that the votes given by our experts cannot be tampered with, we can maintain transparency and it also helps us incentivise our community of experts.
What challenges have you faced along the way?
It took us a while to find a product-market fit. Finding the right market which valued our product was a big challenge that we had to solve as the founders of the company.
What has been the toughest part in the startup journey so far?
We had raised our initial funds through a crowdfunding campaign on Ethereum, and hence most of our funds were raised in the form of cryptocurrencies. In 2018, when the crypto market collapsed, it was a difficult and trying time for us, since we had to make a number of layoffs. Having those conversations and realising that you cannot do anything to help that person is perhaps the toughest part of being an entrepreneur and running a business.
How many people are on your team?
We have a completely remote and distributed team of 18, spread across Europe, Singapore and India.
How have you guys had to adapt in the COVID-19 climate? – (With the massive surge in business) and has your business landscape changed at all?
While we have always worked remotely, we had a flexible working policy. There is a massive difference between "working remotely" and working during a lockdown when you can't even leave your house. We have had to adjust to the new landscape, and now we are getting used to it.
In terms of business, our main customers have been large Enterprise companies and our sales cycles are usually pretty long. In the current situation, the pipeline of new customers has shifted, although many of our existing projects are still going ahead. This environment is challenging for everyone, but we are continuing to build the business and our product roadmap to remain resilient and emerge from the crisis in a strong position.
How would you describe the last 6 weeks have been for you?
The last 6 weeks have been challenging to say the least. As a founder, I have had to cope with the stress of the unknown while also remaining cognizant that we need to sustain and hopefully improve the morale of the team.
Has it been difficult having to adapt to remote working?
No, not really, but we are sensitive and aware that our teammates don't feel lonely at home. We have started weekly casual chats and "online gaming hours" and similar fun and engaging activities to boost connectivity and engagement amongst the team!
What do you have planned for the future?
We have already started thinking ahead and planning for when the current situation normalizes, to an extent, and mapping out how we can leverage the business environment in the newly evolved landscape.
Do you have any advice for other startups?
It is very important to communicate more and more with your team in these tough times and keep them abreast of the latest developments, problems with your business. Sometimes, you tend to find support in the camaraderie and you might even bond together as a team while going through difficult times.