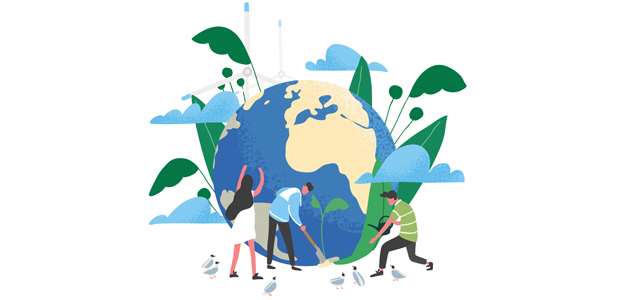 Empowering five sustainability-focused startups at CES
Having worked across a number of industries such as manufacturing, food-servicing, software, cosmetics, plastics and engineering, The Leyton Group sets out to help companies generate bottom-line savings. But how did Leyton emerge from CES as a true champion for developing companies?
The answer came in the form the Sustainable Start-Up Challenge, a worldwide global competition for startups with a demonstrated commitment to sustainability. "Dozens of companies from nine countries entered the multi-stage competition which ultimately awarded five winning firms with the opportunity to secure a booth and exhibit their products at CES, the leading innovation technology event in the world," said Leyton Group's Chief Marketing Officer Caroline Villecroze. The contest, Villecroze said, was designed to mirror Leyton's company-wide, global commitment to sustainability – essentially meeting the needs of the present without compromising the ability of future generations to meet their own needs.
"The idea of the contest came as a result of our observations that there really isn't so much innovation in the marketplace, at the moment, that is based on sustainable impact," Villecroze said. "So, we created the Challenge."
From Europe, North America, South America and Africa they applied and after three rounds of judging by an international panel of experts in sustainability and innovation, five winners were selected to travel to Las Vegas and showcase their companies … and their products. The companies exhibited side-by-side from Eureka Park, a specialised marketplace within CES designed to give early-stage companies a cost-effective platform from which to introduce their concepts to the world.
"Skriware from Poland focused more on social impact rather than green tech," Villecroze said.  "They developed an approach to 3D printing which allows students to print components to build robotics. Gropod, from Indiana is an IoT hydroponic appliance with a seed pod subscription that can be best described as 'Keurig for food' while RetroLabs from San Francisco created a camera you can place inside a fridge that identifies expiration dates and tells you when to buy new foods and so on.
"Italian company Wiseair developed a sensor that measures air pollution down to the block-by-block level within cities, contributing to the collaboration between citizens and local governments while BeFC from France has developed a sustainable and ecofriendly energy solution for batteries that power disposable medical devices." 
For the winning companies, exhibiting at CES was truly the opportunity of a lifetime.
"While we have previously attended some major shows, CES is known internationally as the central stage for innovation in the electronics sector," said Dr. Jules Hammond, CEO and co-founder of Bioenzymatic Fuel Cells or BeFC. "The plethora of enthusiastic and influential attendees made it a truly enjoyable and rewarding experience. With all the supporting events taking place both before and after each day at CES, the experience was at times exhausting, but it also transformed the week into something truly special."
Paolo Barbato, CEO of Wiseair, concurred: "CES is the best thing that can happen to an early-stage startup. For a full week, we were surrounded by cutting-edge technologies, innovative companies and amazingly inspiring people. In a single week at CES we had the opportunity to talk with dozens of top-level managers and entrepreneurs from all sort of small, medium and big enterprises. It gave us a chance to better know our competitors, ensure strategic partnerships and find new suppliers.
"CES has been a rocket for our business and we strongly hope to get back next year."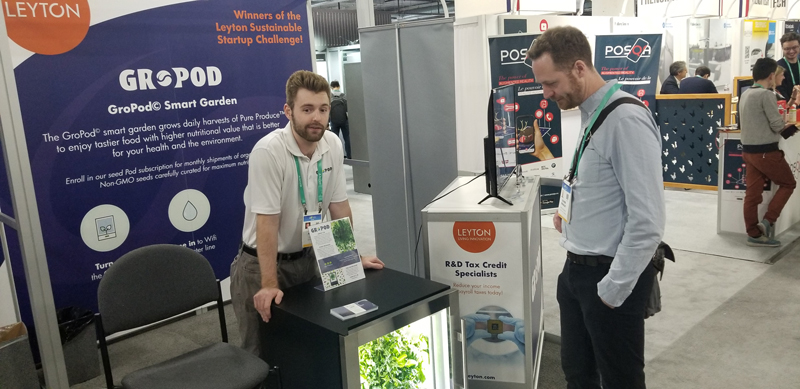 For Leyton, the company's continued commitment to both startups and sustainability was a virtual no brainer.
"Since our founding 20 years ago, Leyton has committed to help businesses be more sustainable by identifying additional revenue streams for their transformation," said Leyton CEO Francois Gouilliard. Through the Sustainability by Leyton programme, the group consistently uses expertise in innovation, energy and improving financial margins, and the strength of its international network.
The current business and political environment, Villecroze says, supports the company's initiative.
"In Italy for example, we are seeing a country whose government is giving money to companies that invest in sustainability," she said. "As a company involved in innovation, Leyton really wanted to raise the interest of our clients and prospects on this subject ... that's why we created this contest.
"And we will do it again next year."
Check out the video from CES below.