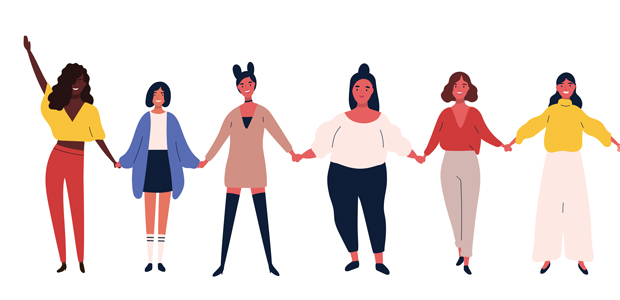 Empowering BAME founders into sustainable business
COVID-19 (coronavirus) has significantly impacted businesses, but even more so for social entrepreneurs, BAME founders and females due to the difficulties and challenges around access to support, finance and funding as well as structural inequalities. We are on a mission to work closely with these founders to help them flourish in the face of adversity.
Despite the current economic downturn many have used the lockdown to launch new business ventures."With the shutdown people have had more time to think, and to take time away from busy work schedules" said Prof Fairlie. "So if there's a business idea they've had, they might think, let's try this out."
However starting a business comes with many challenges, and it's concerning, but sadly not surprising that Black, Asian and Minority Ethnic (BAME) founders, female founders, and social entrepreneurs are significantly underrepresented when it comes to entrepreneurship.
Within the BAME community, 19 out of 20 female founders will fail over the same time period. Further still, only a quarter of startups in the UK have a female in their founding team, and it is estimated that just a mere 5% of small and medium-sized enterprises (SMEs) are BAME-led. With less access to venture capital and traditional banking, BAME and female-owned businesses are less likely to have the capital to fund future growth.
Social entrepreneurs also face all the regular startup challenges in addition to a whole other set, such as measuring and evaluating impact, finance, or legal and regulatory hurdles. This means it takes the average social entrepreneur 10-15 years to build a £500K business, which we deem to be the beginning of an organisation that has a team in place with most core functions staffed.  With COVID-19 we now have a huge opportunity to "rebuild better businesses, more purposeful business and more sustainable businesses in the future."
Diversity matters
Hatch Enterprise was founded in London in 2013 to support these diverse and underrepresented founders into sustainable business through in-person business incubator and accelerator programmes. In 2018 we launched one of the UK's first incubator programmes which provided six months of business training to support BAME female founders. Since COVID-19 we have shifted all of our programmes online. 
Dana Saxon joined our Impact Accelerator programme early this year. She's the founder of Ancestors Unknown, a social enterprise that introduces young people to their untold histories through workshops and curriculum. She started her journey with us as she felt she hadn't been able to scale her social enterprise and that it was stuck in pilot mode. With limited access to funding and various challenges arising along the way, she even thought about giving up more than once.
However, when she relocated to the UK, she was motivated to give Ancestors Unknown a new home and a fresh start. She added: "With Hatch's emphasis on the success of social enterprises, and their clear understanding of the unique challenges faced by Black and brown women entrepreneurs, I knew the programme could provide the support and motivation needed to accomplish my mission. Now, I'm inspired and believe I'm fully capable of turning Ancestors Unknown into a strong, unique, sustainable, and world-changing organisation."
COVID-19 and entrepreneurship
In April, we also became the UK delivery agency for Youth Business International  and launched a new programme  in partnership with Google.org. The Rapid Response and Rebuilding Programme aims to support businesses affected by Covid-19 – particularly black, Asian and minority ethnic (BAME) founders, female founders, and social entrepreneurs: the entrepreneurs most impacted by the coronavirus. 
There is a huge unrealised economic potential of BAME founders across the country, "But only 19% of BAME organisations had three months or more of reserves when the pandemic hit – while 68% had one month or less. That's pretty scary," said Hatch founder Dirk. This imbalance urgently needs to be redressed in order to unlock the full capability of the UK's economy.
Obie Pearl, Founder of Playtone was one the founders who were affected by COVID-19. She has previously taken part in our Female Founders Incubator in 2019 and had had exciting plans for 2020, which included the launch of a Play Tone UK bus tour, opening another venue & on demand classes. 
However when COVID-19 hit - no one could attend their in person classes and everything had to be put on hold. Eventually she was able to move all of her classes online and through our 121 support programme she was able to get expert support from On Purpose to help her with funding and grant applications. She said that the support she received was "valuable and helped me understand my cash flow". She's now planning for her 2021 Playtone Disco Van Tour.
Working towards a fairer society
Our mission from the get-go has been to put founders from every background on a level playing field so that we can live in a fairer society. To date we have supported 2,500 founders, 65% are BAME, and 75% are women. Our alumni includes Built By Us, Solocal, and Novus Homeshare.
If you would like to turn your business or social enterprise idea into a side hustle or a main hustle, or if you've already started but need to grow your business then join our community of entrepreneurs at one of our upcoming events or programmes