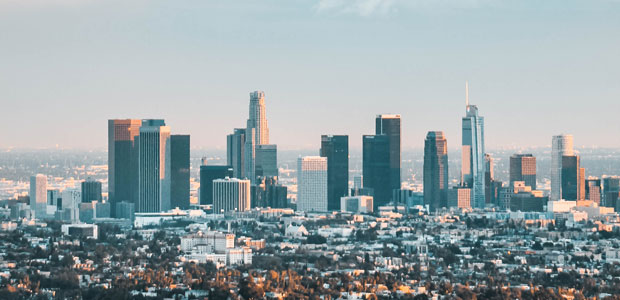 Emerging technology companies gather at MWC-Los Angeles
Startups gain valuable benefits and access through 4YFN, the official platform of emerging technology companies at MWC-Los Angeles.
"Where will you be four years from now?" That was the question asked of more than 130 emerging startup companies at MWC '19 Los Angeles, the event formerly known as Mobile World Congress.
Four Years from Now – 4YFN in tradeshowspeak – brought together emerging companies from across the globe for a three-day celebration of grand ideas, content sharing, mentoring, fundraising and networking along with a competition that awarded one finalist company with an assortment of prizes, collaborations and international media coverage. 
"4YFN is the official startup platform of MWC," said Giulia Motteran, Global Engagement Manager of Barcelona-based 4YFN.  "This event attracts more than a hundred startups from eight countries plus international delegations from Spain, Greece, Japan and Korea."
Part of a three-city circuit which also includes events in Barcelona and Shanghai, 4YFN connects tech industry heavyweights with emerging companies to provide them with the benefits of their experience, contacts and acumen, along with access to support-oriented affiliated service providers. "We hyper-connect these startups with investors, corporations, communities and, of course, other founders. These interactions help our exhibitors exchange experience and make contacts that will help one another down the road."
Those in attendance appeared to be more than satisfied, as evidenced by the packed conference hall in which companies, arranged four to a kiosk, showcased ideas ranging from virtual reality, blockchain and IoT to machine learning, engineering services and robotics. Two entities in particularly, stood out from the rest – Raydiant from San Francisco and EcoCarrier from Toronto.
"We make it possible for businesses as small as the corner coffee shop to large sprawling fast food restaurants, hospitals or universities to take their business content and put it on TVs," said Raydiant COO Nicholas Krasney. "And 4YFN offers us a glimpse at where that technology could be four years in the future."
As a company that offers small retailers the opportunity to upload menus, product information, promotions and news to a point-of-purchase-based video screen, the contacts and exposure generated by the event have been invaluable to Krasney's emerging business. "We're seeing large companies  spending billions of dollars offering products that we sell for $50," he said.  "Operating in a world of virtual assistants, interactivity and IoT, our goal is to become the cloud-based platform for business IoT at bricks-and-mortar facilities.  Imagine the level of personalization and interactivity that you might find on a website; and now, suddenly be able to empower the bricks-and-mortar venue that you might walk into.  We're building that set of technologies today."
Across the show floor, Canadian startup EcoCarrier has created a technical assistance platform called Mressence. Designed for Android and iOS, Mressence deploys Mixed Reality through a smartphone app to allow an expert in a remote location to direct a worker or even a consumer, perhaps thousands of miles away, to follow his or her prompts to fix a problem affect a solution.
"Mressence basically offer technical assistance where technical assistance isn't necessarily available," said EcoCarrier's Corey Mann. "The way it works is that someone who needs help will basically call up an expert and they will be able to remotely assist them with their phone to help them solve the problem that needs solving." 
The smartphone app essentially projects a hand or a piece of equipment into the end user's field of vision while the expert guides the user as he or she solves the issue. And by viewing the scenario in real time, the expert can view the approach and progress, and offer instantaneous solutions in real time.
In addition to the opportunity to showcase their products, concepts and vision, the 4YFN exhibitors also enjoyed panel discussions, live presentations and the rare opportunity to mix and mingle with affiliated service providers such as financial advisors, funding agencies and attorneys. 
At the end of the day the big winner was Amsterdam-based Dashmote, a company that provides Location Intelligence, Visual Brand Intelligence and Visual Trend Analysis to enhance customer interactivity, brand understanding and product performance. 
But of course, ask any of the other hundred-plus companies who turned out and they'll tell you that, without a doubt, they were all winners.