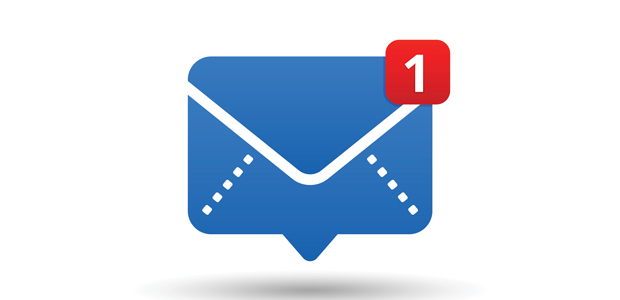 Email should no longer be the go-to communication platform in a post-pandemic world
The pandemic has changed when, where and most importantly how we communicate at work. With thousands of traditionally desk-based workers becoming remote for the first time - as well as frontline workers finally receiving the recognition they deserve - two things are happening.
Firstly, we're realising that our concept of what work actually looks like is outdated. Simply sitting at a desk behind a computer screen, communicating with colleagues via email is no longer the norm. Partly, this is down to significant changes in the way we engage with our phones, which are now completely entrenched in our lives.But more importantly, the need for information to be delivered to employees immediately - and for employers to know with absolute certainty that their staff have read key information - is more pronounced than ever. 
That need isn't going anywhere - especially as many companies move towards a hybrid working model. 
How we communicate has changed
There's a growing trend for messages conveyed immediately, in bitesize chunks. Managers want ways to engage younger workforces familiar with short, engaging TikTok-style content. 
This explains why video is increasingly replacing traditional written text. Last year, almost half of all content sent on the OurPeople app were video messages - a 51% increase. 
Moreover, the number of chat messages containing an image increased by a colossal 337% in 2020 - further evidence that the future of work-based communications is pictorial.
It's hardly surprising - with so much information to convey, workforces no longer engage with weekly or monthly newsletters, which are often out of date by the time they are opened. 
Content needs to be as engaging as possible to hold our attention. Messaging through OurPeople's 'Cards' - which include video, imagery and quizzes - also significantly increased as high staff engagement with internal communications became even more valuable for employers. 
More information to share than ever
The sheer quantity of information businesses needed to share last year was extraordinary. Total messages sent on our platform increased by 308%, as employers kept workforces up to date with the latest developments regarding remote working, the pandemic, Brexit, as well as regular day-to-day updates - all while working remotely. 
Businesses faced a significant internal challenge - targeting the right messages to the people who need them while ensuring they actually engage with the content. All this additional content resulted in vast increases in total engagements - the number of people reading messages on the OurPeople app rose by an incredible 1,596% in May and June 2020 compared to the same months the year before.
Pre-pandemic, the odd missed notification there might have seemed a trivial matter. But with employee and customer safety at stake, engagement with internal comms became a top priority.  
Desk-based workers become deskless
Pre-Covid, our platform was primarily used by deskless workforces without real-time access to email or Slack. However, new home working norms forced many traditionally desk-based industries - like law and banks- to become deskless for the first time, transforming their internal communication needs and challenges.
Suddenly, email was not the optimal form of communication for providing immediate updates.
Uptake of remote messaging grew by 200%, as law firms, council administrations, corporate training providers, banking and insurance firms sought ways to present employees with engaging, succinct communication. 
Ultimately, employers are realising that emailing out bulletins hundreds of pages in length is not an effective way to communicate key information. Not only are staff unlikely to sift through these emails for information relevant to them, there is also no way for managers to know whether the target will engage with the content.
Email tends to comprise just one channel amongst a whole host of different messaging platforms - there's usually also an app for specific teams, a messaging service for the whole business, different platforms for desk-based workers and deskless teams, not to mention the informal 'chat' channels. 
The way we communicate has changed and the platforms we use to do so need to change accordingly. Businesses need to start looking seriously for communications platforms which deliver succinct, vital communication directly to its intended audience, while knowing for certain whether the target has engaged with the information.