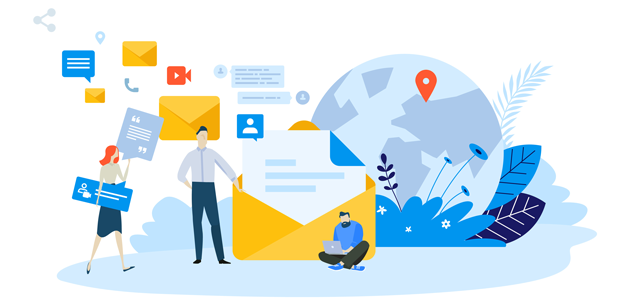 Email Marketing Module to Help Businesses Bounce Back from COVID-19
Cloud-based Customer Relationship Management [CRM] solution, BuddyCRM, has unveiled a sophisticated email marketing module, designed to help businesses drive increased revenue and bounce back from COVID-19.
Launched in 2016, BuddyCRM was founded by Managing Director, Philip Mayling, who required an easy-to-use but sophisticated CRM tool for his foodservice distribution firm, MKG Foods, after struggling with now competing products.
Fast forward five years and BuddyCRM is now used by thousands of SMEs across the UK, who benefit from the platform's host of sophisticated features, which are tailored to individual use.
The new email marketing module is the latest feature to be unveiled by the leading CRM provider, which enables users to implement pre-existing email marketing templates, increase engagement with both existing and potential customers and automate key activities for staff following interaction via email sends, without any human engagement or manual work.
As a result, users will be able to drive increased ROI from core sales and marketing activity, without an increase in staff costs; enabling businesses to recover quicker from losses garnered by the current pandemic.
Adam Hannath, Client Relationship Director for BuddyCRM, explained: "BuddyCRM was founded to provide sales and customer service professionals with an easy-to-use CRM solution that actually reduced time spent on manual tasks, whilst improving team collaboration, customer service delivery and resulting sales.
"The new email marketing module is the latest feature to be unveiled by BuddyCRM and has been created specifically to help users automate fundamental tasks, such as list management, follow-up emails and management of new email chains, reducing staff time and costs, whilst helping to drive new sales and increase ROI. Since rolling the feature out, we have received extremely positive feedback from both existing and new customers and are confident it will help businesses recover over the coming months."
Headquartered in the Midlands, BuddyCRM boasts an impressive client retention rate of 99% and is renowned for its unique '3-click' functionality, enabling users to complete all actions with just 3 touchpoints.
Now available to all users, the new email marketing module is supplementary to the main BuddyCRM Customer Relationship Management solution.