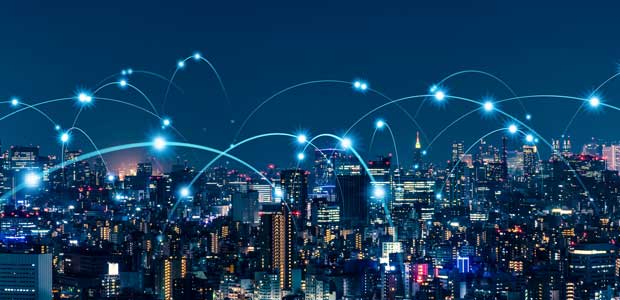 Eight Trends Powering Digital Transformation in 2022
Back in 2018, one fifth (21%) of companies believed they had completed their digital transformation (DX) experience, according to Forrester research. Fast forward three years, we can say with some degree of certainty that what businesses thought was full digital transformation, was just the tip of the iceberg.
What we know now is that digital transformation isn't a destination, it's a journey - and no two journeys look the same. The purpose, process, and products used to digitally transform can look very different from business to business. No matter how you approach it, we need it to thrive in both work and life. Those who fail to digitise will fall behind, and those at the forefront of change will build resilience.
Global spending on digital transformation technologies and services is forecast to hit 2.39 trillion US dollars in just over two years. For almost every business navigating digitisation and the future of work, one of the main challenges and arguably first stumbling blocks is actually choosing the technology that will have the best impact in the short term and lay the foundations for the future of work.
The trends that are expected in 2022 don't necessarily signify the need for enterprises to overhaul their DX strategies. Instead, these trends are an understanding of the challenges and opportunities to come. Most of them have loomed over the horizon, but recent challenges with supply chain, cloud transformation, cyber security, data insight, and keeping teams and customers connected, have spurred notable growth which will shift DX perspectives in the coming year.
The Pace of Change Marches On
Digital Transformation projects accelerated 5 years in 18 months. Each company has accelerated its own digital transformation over the course of the pandemic throughout 2020 and 2021, but more is on the horizon. Businesses need to be ready to match the pace of innovation to succeed on a long-term basis. This implementation of innovative processes and practices can digitally transform their business and help them keep up with the competition.
Hybrid Working is Here to Stay
Keeping teams and customers connected remains a primary challenge. The opportunity for people to work entirely remotely and internationally has opened up the world of business, and both the benefits and drawbacks of the implementation of hybrid working are in plain sight. The process of putting an effective hybrid working model into practice in a short period of time involved a fair amount of trial and error for businesses. The COVID-19 pandemic has accelerated trends in workplace skills that were already underway through the digital economy, shifting marketplaces and changing employee roles.
Resilence is Critical
Technological resilience of the upgraded networks and systems is key, as they need to be agile enough to operate in constantly changing conditions. More importantly, they need to be reliable and secure. As workforces move to remote and hybrid working environments, the importance of a secure network and a reliable internet connection is pivotal.
Essential Cyber Defences
There were twice as many cyber-attacks in 2021, as there were in 2019. With entire workforces based at home, the provision of cyber-secure technology, networks, and software is essential. Without the security protections that office systems afford us and increased reliance on technology, we are far more vulnerable to cyber-attacks. Recent research from Check Point found that in 2021, there was a 50% increase in overall cyber-attacks per week on corporate networks compared to 2020. This exemplifies the essential role of implementing cyber defences for corporations and businesses and the acceleration which has taken place in 2022.
Visbility is the Key
Data analysis and insight are critical. Understanding which innovative strategies and practices are already in place is key for IT leaders to understand where the gain and gaps in their systems are for further technological innovation to enhance digital transformation. Business decision-makers know that it is critical that a company's digital change initiative significantly shifts the dial in the organisation. At the same time, they are facing two key challenges: deciding how to drive this shift and doing it with minimal risk and maximum return.
Driving digital change encompasses an entire organisation. From people, processes, and technology to behaviours, culture, and fundamental customer interactions. All of these aspects, with enhanced visibility and control, must be taken into account and aligned with precision. Without this, processes will change and technology will be introduced, but the dial will stay where it is.
Increase in IT Budgets
With all of these trends knocking at the door of digital transformation, this drives enterprises to raise their IT budgets as well. It is expected that worldwide IT spending will reach $4.5 trillion by the end of this year - a 5.5% increase over 2021. The largest motivation for this increase is the expectation that more organisations will shift from third-party software to building high-level software needs in-house.
Businesses should consider how innovative IT solutions can support their broader priorities. Digital transformation allows organisations to become more agile, productive, and dynamic in almost every aspect when implemented strategically. For the best possible outcomes, businesses should strategically align their IT budgets with these priorities.
Importance of Digital Literacy
With a technical talent gap on the near horizon and a desperate need to raise digital literacy within the industry, skill-building and sufficient training will be a core component of companies' digital transformation plans in 2022. Organisations also need to be better at recruiting talent from diverse talent pools to bring better representation and inclusivity to the way that we design and implement technology for everyone.
There's no better case for improving digital literacy than the dangers of a complete lack of it. With more people working from home, or on personal devices, digital security is more essential than ever. The importance of increasing digital literacy is clear, but how do businesses implement it? Firstly, collaborate with IT personnel. They can help train other people using their wealth of technical and practical knowledge. Secondly, by providing opportunities to upskill.
Key Date Insights
There is a wealth of customer and user knowledge in each company waiting to be tapped into and exploited. The challenge now is to unlock and utilise it in the right way. Customers can provide an entirely different perspective and sometimes offer a unique viewpoint that may have not been considered by business leaders.
In 2022, the pandemic will continue to impact the way companies conduct business, and the way employees work, and digital transformation is at the heart of the response. While the core technologies are still set to continue, such as 5G, AI, and data analytics, we'll be sure to see many of them in a new light.