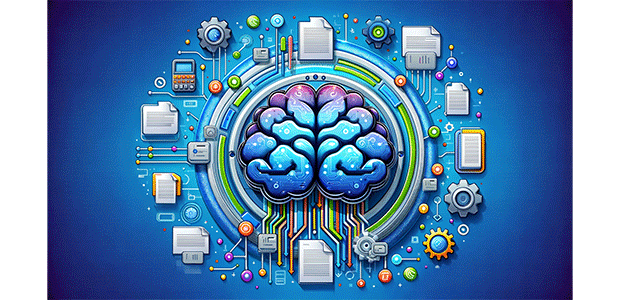 Eigen 6: enhanced AI for efficient document workflow automation
Eigen Technologies, a global provider of intelligent document processing (IDP), has announced the release of Eigen 6, the latest version of its no-code artificial intelligence (AI) platform.
This update features generative insights, tables, and pre-processing capabilities, focusing on safety, scalability, and speed.
The integration of large language models (LLMs) in solving business challenges is a growing trend among enterprises. Eigen 6 addresses the need for safe and accurate use of these models. The Generative Insights feature merges LLMs with Eigen's data extraction technology, significantly reducing the time from data analysis to business decision-making. Users of Eigen can now benefit from faster and cost-effective process automation while adhering to enterprise governance and compliance controls through Eigen's model risk management framework.
Dr Lewis Z. Liu, Eigen's Founder and CEO, stated: ""Eigen 6 helps our clients make practical use of the latest developments in generative AI to automate document workflows. We have combined our own proprietary AI capabilities with the latest LLMs to accelerate automation, all with safety in mind. At Eigen, we have pioneered auditable and manageable AI. From our first clients, the world's leading financial institutions, we have built auditability, model risk management and model governance into our platform. With the arrival of ever more powerful LLMs, using AI safely, and accurately, becomes critical. Eigen 6 provides more ways for users to control and manage their risks. We believe this is the right approach to ensures human expertise is leveraged when training and scaling data extraction and document workflows."
Eigen 6 also enhances business user capabilities to utilise LLMs within the platform and improves no-code data extraction for tables. The pre-processing hub further streamlines the preparation, sorting, and classification of documents, reducing time-to-value for data within documents.
Key features of Eigen 6 include:
Pre-processing of documents for ingestion workflows.

Simplified workflow automation without IT or technical involvement.

Option to use commercial or open-source LLMs, such as GPT 4, GPT 3.5, Llama 2, and BERT.

Creation, recording, and auditing of source documents and LLM queries.

Advanced table cell extraction capabilities, with optional LLM integrations.

Utilisation of Eigen's model risk management framework for data and document protection.

Continued integration of Eigen's cost-effective extraction models with the latest GenAI models for enhanced results.
Eigen 6 builds on the foundational features of the Eigen platform, offering a faster, safer, and more economical solution for non-technical users to automate data extraction from both structured and unstructured sources.