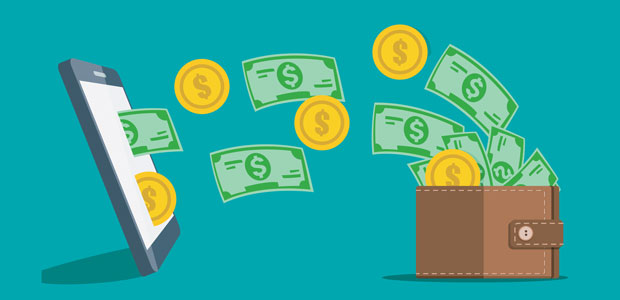 An economic storm is brewing – how can startups keep funds flowing?
Economies around the world are in the throes of sky-high inflation. Interest rates are creeping up. There is a historic crisis in Europe, energy prices are rocketing, and supply chains are clogged. It's a scary time to start a business. 
For over a decade early-stage industries have been flooded with plentiful capital and rising valuations. In turn, many startups have been wildly successful – just last year, Triple Point's research shows exits from UK startups hit £26.7bn, a record-breaking figure. Some now fear the good times are over. Stingier venture capital (VC) markets will certainly be a shock. 
Making sense of the noise
Startups have been grappling with the impact of skilled wage inflation for a long time. Sourcing software developers, digital marketers, or robotics engineers is competitive simply because demand is high and the talent pool is small, and you have to pay competitively to get good people in. 
The situation will worsen in the short term. The war has made hiring people from either Ukraine or Russia, both previously talent hubs, impractical. Add this to the rising cost of living and you have a recipe for wage inflation. 
Startups will also have to contend with the rising cost of capital. On March 17th, the Bank of England raised interest rates to 0.75%. It was the first time in two decades that the bank has raised rates in three successive meetings. A day earlier the US Federal Reserve also bumped interest rates by 0.25%, its first increase since 2018.
Few startups will have significant short-term debt impacted by these changes, but that certainly doesn't mean they're off the hook. If central banks repeatedly raise interest rates, bond prices drop. This is because most bonds pay a fixed rate set on the date of issuance, so rate rises make older bonds less attractive and they fall in value. Falling bond prices make bond yields go up – which often hurts company valuations, given how they're calculated. 
If central banks can quell inflation at relatively low interest rates then startup valuations shouldn't drop too far. If inflation proves tougher to control, central banks will be forced to crank rates up even higher – akin to slamming the brakes on broader macroeconomic growth, and bad news for startup valuations. 
What can founders do to beat the competition? 
Thankfully, entrepreneurs are a tough bunch. Great ideas have a knack for finding their way out into the world despite adversity. Just look at Airbnb, which was founded in the middle of the 2008 financial crisis, or Netflix, which launched online video streaming the year before. 
But there's no question that competing for investor cash will get tougher. This makes it essential for founders to get ahead of the competition, but how can they do this?
Your pitch deck is one example. Your deck is likely to be the first thing a VC will see about your company, so to make a good first impression you need to demonstrate your company fulfils a compelling customer need, and you know your market. Don't let your deck get bogged down in minutiae and jargon, and avoid going too data-heavy. Doing this simply and coherently is an art form. Get good at it.
If you're able to secure an in-person meeting, make sure you know your stuff. Even sector-specific VCs are generalists, as we have to invest in a wide range of companies. This means your knowledge of the industry should always exceed that of the VC. If it doesn't, that's a red flag.
Know the problem you are solving, your customer, your market, your competitors, and the commercial potential of your business. Be clear on your ambitions - demonstrate you have a vision and commitment to growth and success. No one wants to invest in a shaky founder who might sell out in a year or two. 
Restless markets needn't stymie innovation 
It's become painfully cliched to point out the uncertainty of the times in which we live. At a certain point, the word almost loses meaning. When have times ever been certain? 
But that isn't to say the road isn't tough. Finding funding for your business is likely to get harder in the months to come, but that shouldn't dissuade entrepreneurship. Innovation is precisely what we need. If there's a great idea at the heart of your business, believe in it – and others will too.