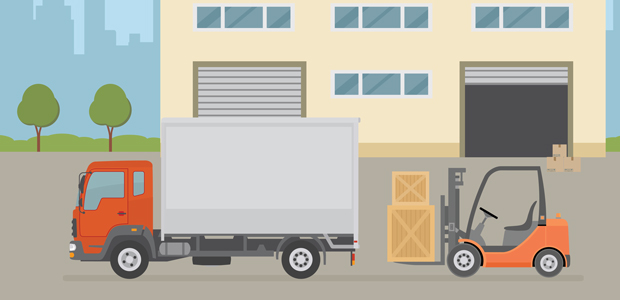 Easy Ways To Streamline Your Fleet During The Pandemic
2020 has been an unusual year for businesses. Every industry has been affected by the pandemic in some way, whether that's for better or worse. As companies continue to try and navigate these difficult times, it's essential to find ways to thrive and keep the money coming in.
Streamlining your fleet is a good option for this, and there are plenty of easy ways you can achieve this. Read on to find out exactly what these are.
Use Fleet Management Software
The more that technology and software improve, the better it is for businesses everywhere. One development that's proved particularly useful is fleet management software, which allows companies to better track shipments, optimize routes, and so on. If you're not utilizing this right now, that's something you'll want to change immediately. The greater control that this software provides means you can save on things like operational costs and fuel consumption, which is definitely essential right now.  
Preventive Maintenance Scheduling
The likelihood is that this pandemic has impacted the level of demand for your fleet. It's possible that you've been busier than ever due to an increase in deliveries, but there's also a chance that you've experienced the opposite. If that's the case, this may be the perfect time for preventive maintenance scheduling. This is something that's essential for all fleets because it reduces downtime. So, it makes sense that if you're not currently as in demand as normal, now is the best time to carry out such maintenance. It means your fleet will be operating at peak efficiency once there's a greater need for your services again.
Consider Leasing Over Buying
Cost-effective solutions are vital during the pandemic, and when it comes to your fleet, a smart option for this is leasing. While you might prefer to own your vehicles, you'll save a lot of money by choosing leasing. If you're eager to save money and get access to the latest models on the market, then Vantage Leasing is a good place to look for really cheap car leasing. They offer contract lengths of up to five years, with plenty of their vehicles requiring no upfront payments or processing fees. From hatchbacks and roadsters to vans and 4x4s, you ought to be able to lease a fleet here without feeling like you're limited on choice.
Monitor Your Inventory
With the pandemic affecting the whole world so much, there have been a lot of concerns over the availability of parts and equipment. Issues with international deliveries and other companies buying up stock have put pressure on the accessibility of certain goods. That's why it's important that you monitor your inventory closely. By doing this, you can predict when certain supplies will run out, and reorder them well in advance. That avoids the risk of a stockout happening and slowing down your fleet. Keeping track of your inventory will also show you which parts and equipment you won't need anytime soon, so you can avoid spending money on the stuff that's not essential.
Communicate And Stay Up-To-Date
Things can change so quickly in this pandemic that it's sometimes hard to remember what you can and can't do. That can be an issue for your fleet, given that they may have to travel between areas with different restrictions. Staying informed about the pandemic is obviously a good way to prevent local and national rules from interfering with your business. However, it's also vital that drivers maintain good communication with the rest of their team. This ensures that everyone knows what they're doing, what restrictions they need to be aware of, where they can and can't go, and so on. With that information handy, they're less likely to run into any issues while on the road, meaning they can do their job more efficiently.
A streamlined fleet is something that would probably benefit most companies, regardless of a pandemic. Hopefully, these tips have shown you how your business can achieve that, so you're able to thrive during these tough times and beyond.