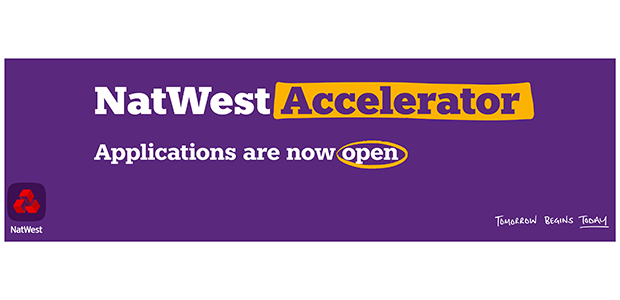 East Midlands NatWest Accelerator is now open for applications
As the UK's biggest bank for business, NatWest understands that SMEs are the lifeblood of the economy and that the company has a responsibility to help them build back better.
At the heart of its support for business owners is NatWest's comprehensive Accelerator programme including coaching, insight and mentoring specifically designed to meet the needs of entrepreneurs who want to grow their business, regardless of geographic location or sector.
Successful applicants receive wrap-around care, thought leadership, connectivity and access to a shared workspace (in 14 UK locations or an entirely digital journey); all crucial for their success and a strong national economy.
Every business owner is different and that the motivations for scaling a business can vary greatly. NatWest also recognise the power of being surrounded by a network of likeminded individuals and specialists. Developed over the past seven years, these programmes have revolutionised the way the company supports entrepreneurs and has proven to really work.
Timeline
The programme starts with an IGNITION event w/c September 11th 2023 and extends over six months with fortnightly events, opportunities and monthly 121, peer to peer and group coaching sessions.
There is an option to reapply for up to 18 months of support in total, with the first six months open to non-banked customers.
Applications for this intake will close August 18th, interviews will take place throughout the entire application window. Places are limited.
Applications
Ready to apply? Click this link, register, then complete the short application form. Please see the website for eligibility criteria, terms, and conditions.
Find out more
NatWest understands that prospective applicants may have questions, want to better understand what's on offer and meet the team, so it has created some virtual and face to face Application Discovery Events. To attend the physical events please contact your local enterprise manager who will share links here, and for the virtual journey, your digital events can be found here.