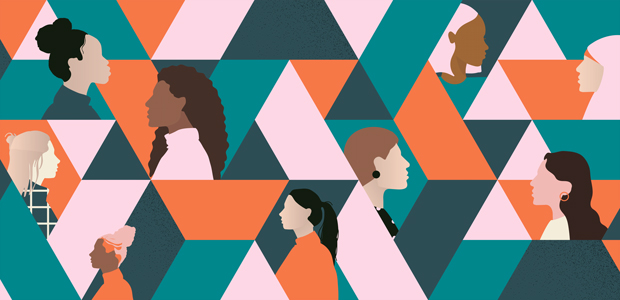 E2E Female 100 list announced in association with, The Independent
E2E, in association with The Independent and in partnership with IWG plc as the strategic founding partner, has today announced its Female 100 list which identifies the 100 fastest-growing female-led or founded businesses in the UK through their growth rate of employees over the past three years from data gathered by Experian and Go Live Data.
Identifying businesses from a host of sectors, the league tables highlight the incredible work achieved by females throughout the UK. The E2E Female 100 will launch on 17th March 2023 and will be celebrated at the House of Commons, with a dinner for the 100 companies featured, accompanied by some of the UK's top business leaders. 
Featured in the list and demonstrating extraordinary employee growth are: Darina Garland, Co-Founder, Ooni who has seen a 95% increase, Michelle McCabe, Founder, The Tipsy Vegan who has seen a 136% increase and Louise Hill, Founder, Co-Founder & COO, GoHenry who has seen a 38% increase. You can view the full list, here from the 17th.
The E2E Female 100 forms part of The E2E 100, a significant initiative designed through the publication of six league tables, coupled with large-scale reception for each launch and a series of associated content. Each celebratory launch dinner will be held at the Houses of Parliament, kindly supported by Lord Bilimoria CBE, DL, Founding Board Director, E2E. This has been created to showcase the very best UK companies that are excelling, experiencing consistent growth, and presenting disruptive business strategies that are creating an impact not just in their own sector, but also on a nationwide, and in some cases, a global scale.  
Featuring talent from around the UK, the list showcases the diverse range of businesses women are founding and the huge successes they are having despite battling an uncertain and post-pandemic economy.                                                               
Speaking about the list, Shalini Khemka CBE, founder of E2E says: "To see so many extraordinary multigenerational women in the top 100 from a host of innovative sectors is a testament to the amazing work so many women are achieving, daily. From vegan kitchens to finance and leadership, the diverse range of businesses which have not only been founded survived or thrived during the pandemic is incredible. Each and every person on this list should be extremely proud of what they have achieved and will continue to achieve in the years to come."
Assistant Editor of the Independent, Caroline Gammell said: "We're delighted to be featuring such an exceptional group of women who are powerhouses in their own individual sectors and who have seen exceptional growth over the past three years. The E2E Female 100, in association with The Independent, gives us the chance to showcase the amazing female talent around the UK and to inspire the next generation of female entrepreneurs, who are a much-needed part of our future economy. We can't wait to see what they do next and are looking forward to championing female leaders for many more years to come."
Lord Bilimoria CBE, DL said: "I have been a founding Board Member of E2E and under the leadership of Shalini Khemka CBE, seen it flourish into the go to ecosystem to support Founders, Business Leaders, and Investors. We have worked on several initiatives together to highlight the issues faced by business founders within the UK and to provide services that address the core challenges. Since the launch of E2E in 2011, Shalini and her team have built an exceptional platform for entrepreneurs to meet, learn, raise investment, and access corporate support. I am thrilled that E2E has launched the E2E 100, beginning with The Female 100 as it showcases the fastest growing female led companies by employee growth, from all over the UK. I was reading an article from Reuters recently which highlighted that women now make up 40% of boards at the top UK companies for the first time in history and that the number of female CEOs is also rising. This is highly encouraging however we are still far from parity."
Richard Morris, UK Chief Executive of IWG plc, observed: "IWG has been a partner of E2E for over 7 years and has experienced the outstanding support and platform they provide to the UK SME sector. The quality of their community, from their Members to speakers is unparalleled in my view. During our longstanding partnership, we have expanded the flexible working and service office packages offered to their members on preferred rates and we are proud of the value that we are bringing together to UK entrepreneurship."
The tracks are independently compiled by Go Live Data and Experian according to specific criteria and official data. Each track is supported by our strategic founding partner, IWG plc and our partners Adia PR, Cisco, Go Live Data, Virtuoso Legal and Experian.