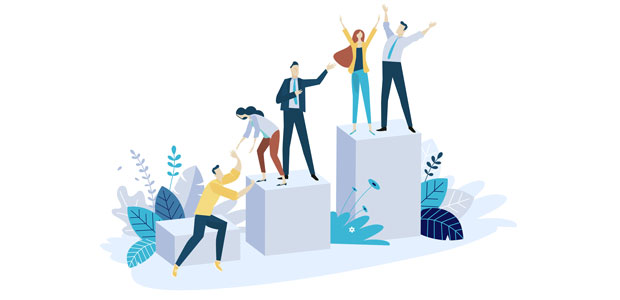 E-days joins successful scale ups in Upscale 6.0 programme
E-days, the absence intelligence company revolutionising the way companies handle absence, has announced that they have been asked to join this year's cohort for Tech Nation's Upscale 6.0 programme. Over the next 6 months E-days will be coached by some of the UK's most successful entrepreneurs and experts.
Tech Nation, the growth platform for tech companies and leaders, revealed the 33 scaleups that would be joining its exclusive Upscale programme this year. With a network of 160 alumni, including Monzo, Deliveroo, and Bloom & Wild, the programme will aim to accelerate the growth of its scaleups, helping them develop and better deliver their products.
E-days was chosen as one of only two HR tech platforms for the programme. E-days provides global absence management software to organisations and offers key insights around staff absence. This enables business leaders and HR teams to build better workforce management and wellbeing initiatives.
At a time where teams are working remotely, wellbeing and absence need to be properly accounted for to ensure businesses not only have productive teams, but happy, motivated individuals working for them too.
Steve Arnold, CEO, E-days commented: "For E-days to be included among some fantastic other scaleups is an achievement in itself. We have worked tirelessly over the past 12 months to provide an offering that clients need and want to use. With remote working looking to form a significant part of the new normal, leaders need to understand that the old way of tracking staff absence and wellbeing won't be adequate and more needs to be done, not to mention ease the unnecessary admin required when handling paper forms and spreadsheets. The next 6 months offers E-days an opportunity to start learning from scale-up coaches, bouncing off peer groups with similar challenges, and getting more head space to think strategically."
Liam Ward, Upscale's Programme Lead commented: "This year's cohort, as ever, is a fantastic mixture of scaleups revolutionising an array of sectors and we're really excited to work with these companies in 2021. e-days provides HR professionals a clear way to track absence and encourage health and wellbeing initiatives within businesses, which is crucial at a time where all employees need extra support. We are really excited to work with Steve and the team over the coming months as they continue their scaling journey."