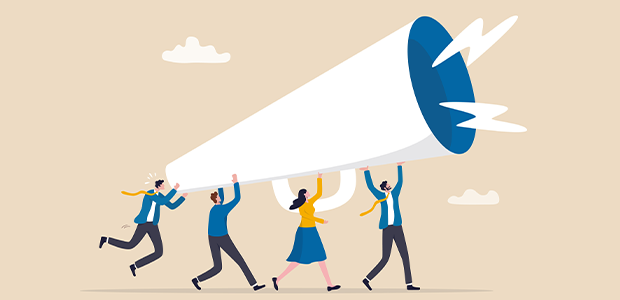 Duet London to Drive PR and Communications for INSHUR in US and UK
Duet London, a boutique technology communications consultancy, has recently been appointed by INSHUR, the renowned global insurance provider for the on-demand economy.
Renowned for its rapid growth, INSHUR is an on-demand insurance platform that strives to make coverage equitable and accessible for drivers. It collaborates with major platform and insurance partners, including Uber and Amazon, to provide insurance that meets drivers' needs while offering a smooth purchasing experience.
With its headquarters in New York City and additional offices in the US, UK, and the Netherlands, INSHUR recently acquired American Business Insurance Services (ABI) to expand its operations across the United States. Moreover, it announced a significant funding round of $26 million earlier this year.
Duet London will leverage its extensive knowledge in finance, technology, and insurance to enhance INSHUR's visibility in the on-demand economy, targeting insurers, platform partners, and workers. The agency aims to establish INSHUR as a leader and innovator in the on-demand embedded insurance market.
Duet London has already devised a brand messaging strategy for INSHUR, targeting business and technology media. This includes key talking points and narratives to position INSHUR at the forefront of embedded insurance in the expanding on-demand sector. Alongside a creative campaign strategy that aligns with the needs of its users and platform partners, Duet London will also offer ongoing press office services, with several significant announcements in the pipeline.
Jazz Gandhi, Co-Founder and Director of Duet London, remarked: "We are delighted to represent INSHUR. The insurance challenges faced by on-demand drivers, who are among the most industrious in the workforce, resonated with us. It's an honour to advocate for INSHUR's partnerships with insurers, platform partners, and their drivers."
Lucie Bickerdike, Co-Founder and Director of Duet London, added: "INSHUR's impressive growth, powered by substantial investment and strategic partnerships, makes us proud to be chosen to enhance the brand's presence in key markets."
David Daiches, COO and Co-Founder of INSHUR, said: "We are immensely proud of INSHUR's achievements and growth. From our initial discussions, it was evident that Jazz and Lucie could provide the high-level strategic guidance necessary for rapid results. Our leadership team was impressed with their industry insight and creative ideas, and we eagerly anticipate seeing these plans materialise."
Launched in late 2022, Duet London aims to provide exceptional communications expertise to rapidly growing startups and scaleups. The firm operates with an inclusive approach, assisting technology founders in effectively finding and using their voice. INSHUR is a notable new client in the agency's expanding portfolio.