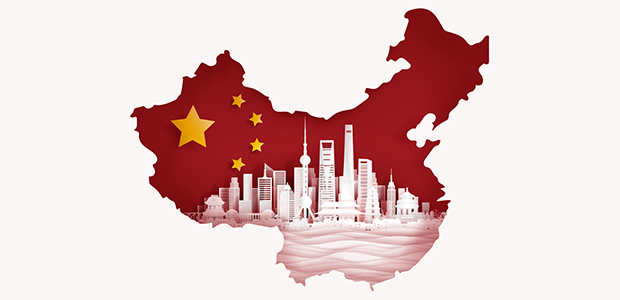 Dublin Tech Summit: how startups can enter the Chinese market
At the Dublin Tech Summit 2023, Jiawei Wang, International Consultant, SPI discussed how European startups and SMEs can enter the Chinese market.
The Chinese market is becoming increasingly attractive to Western businesses across various industries due to:
Rapidly changing demographics

Rising incomes

Increased consumer spending

Increasingly open business environment
Many US and European companies have expanded to China due to declining sales in their home markets, making it a pivotal component in their long-term global growth strategies.
SME and startup ecosystem in China
According to StartupBlink's Startup Ecosystem report, the Asia-Pacific region has a total of 159 startup economies in the global top 1,000, slightly declining from 161 in 2021.
At the country level, the region is home to an incredibly diverse range of countries with some home to more than one billion citizens (such as China).
44 Chinese cities are ranked as part of this Ecosystem Report with the country, as a whole, being in 10th position.
Three Chinese cities rank among the world's most startup friendly:
Beijing – ranks 6th globally (down from 3rd in 2021)

Shanghai – ranks 7th globally (same as 2021)

Shenzhen – ranks 18th globally (up from 20th in 2021)
This ecosystem for startups and entrepreneurs has many key strengths, one being a strong push for industry-university-research cooperation e.g., postdoc stations hosted within companies, joint company-university degrees, STI prizes sponsored by companies.
There is also a large concentration of incubators and collaborative spaces, hosted within universities, companies, and S&T parks. This translates into a significant number of resources, both private and public, made available to entrepreneurs and startups. Many offer very cheap solutions supporting foreign entrepreneurs in admin, legal, R&D, and HR activities – matchmaking with investors and, also, sometime free office space.
Financing resources, venture capital, and private equity investment funds are also available and accessible, both private and government-funded, but also international.
How to enter the Chinese market
There are many ways startups and SMEs can enter the market in China. The more traditional way is by exporting products via local importers and distributors.
Another option is to create your own company in China, including your product and workforce. A lot of visa incentives exist for this purpose.
There is also the opportunity to seek Chinese investment which will allow you to enter the Chinese market in an easier way. Have in mind, however, that you will become subject to certain constraints and requirements e.g., Chinese investors are apparently willing to invest in ChatGPT but are asking for dedicated censorship rules to be developed.
Finally, there is R&D cooperation with local partners – for this, there's no need to be physically present in China.
The challenges
However, breaking into the Chinese market can be challenging for foreign companies with limited or no experience of doing business there.
In China, there is a completely different Internet, data and cyber regime. This might require building entire systems from scratch to comply with Chinese law. This makes it difficult to implement cross-border R&D projects.
There is a difficulty in competing with local Chinese startups – they are fast, they know the environment better and they have better connections. Plus, there is a general bias favouring Chinese domestic companies, in terms of administrative and finance support.
Short term KPIs and profitability are a priority for Chinese investors, rather than long-term effective and sustainable solutions.
IP rights protection can also be challenging as its easy to be copied and put out of the market without adequate knowledge and protection measures.
So before making the decision to enter the Chinese market, startups and SMEs need to ask themselves 'why China?'.
The EU SME Centre
The EU SME Centre is a European Union initiative that provides a comprehensive range of hands-on support services to European SMEs, getting them ready to do business in China.
The team of experts provides advice and support in four areas – business development, law, standards and conformity, and human resources.
Collaborating with external experts worldwide, the Centre converts valuable knowledge and experience into practical business tools and services easily accessible online.
For China, the European Union allocated €5 million to set up the EU SME Centre following a feasibility study that was carried out and confirmed that "EU SMEs would benefit from practical, hands-on business support solutions that will enable them to develop their international business in the Chinese market."
While the primary target audience of the EU SME Centre is made of European companies, the concept is also in line with the overall EU-China SME dialogue. The establishment of the Centre promotes EU-China trade and investment relations.
Success story
Akkadu was founded in China. It started as a Cloud-based platform providing live translation solutions such as remote simultaneous interpretation, live captioning and AI subtitles for meetings and events. With the impact of COVID-19, Akkadu entered the video streaming market helping organisations video stream in multiple languages, from their own website.
The Founder of Akkadu is from Barcelona and studied at the Beijing Institute of Technology and Tsinghua University. With more than five years of experience working in Chinese companies, the startup earned RMB 1 million from Chinese customers in the first year alone.