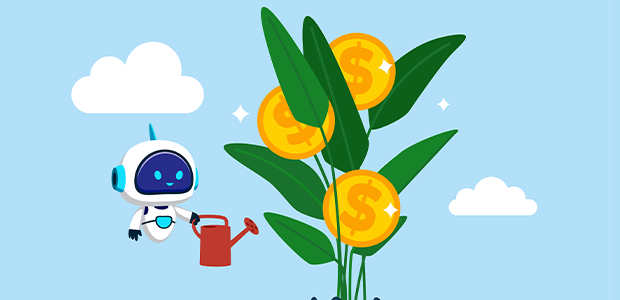 DRUID Secures $30 Million in Series B Funding
DRUID, a global player in conversational AI technology, has announced its successful $30 million Series B led by TQ Ventures, with participation from new investors Smedvig Capital, Endeavor, and Verve Ventures, and existing investors GapMinder, Hoxton Ventures and Karma Ventures.
The funding will be used to continue accelerating DRUID's international expansion, particularly its footprint in the US market, which already accounts for 60% of DRUID's current revenue.
DRUID's platform gives enterprises the tools to build and design conversational business applications (CBA) to provide the most natural employee-customer experience. Early customers appreciate that the DRUID suite can be applied in any existing technology environment without replacing prior investments in ERP, CRM, RPA or other digital tools. Moreover, DRUID's recent integration with ChatGPT, via Microsoft's Azure OpenAI Service, makes generative AI enterprise-ready and secure.
"Amid the fanfare around conversational and Generative AI, DRUID stood out to us as a category leader. We were pleased to discover through our research how much current customers value the platform and how large a problem DRUID is solving for prospective customers. We are honored to lead this round and partner with Liviu and the DRUID team," said Schuster Tanger, co-managing partner at TQ Ventures.
Furthermore, DRUID'S CBA enhances Conversational AI's technological abilities with the power to understand business context and trigger intelligent actions, thus providing a user-friendly conversational layer that brings customers closer to their users and allows for use across multiple channels to streamline the successful completion of business tasks.
Several industry leaders have already implemented DRUID's technology with exceptional results. Kmart, Liberty Global, Texas Children's Hospital, White Castle, NHS, Auchan, Georgia Southern University, Société Générale, Erste Group, BNP Paribas, Axa, and more have integrated DRUID's Conversational Business Applications platform, experiencing significant improvements in both customer engagement and employee efficiency.
These organisations have reported enhanced customer satisfaction, reduced wait times, and increased issue resolution rates. Freeing employees from repetitive tasks allows them to focus on more strategic and meaningful responsibilities, resulting in heightened employee efficiency and satisfaction as well as overall team morale.
"DRUID capitalises on recent advancements in generative AI, which seamlessly integrate into our conversational business applications platform. We believe our platform will, for large international enterprises, ignite a new era of productivity and tangible business outcomes. Bolstered by our latest investment round and against the backdrop of this technological revolution, we are well positioned and excited to work hard to offer technology solutions that empower our customers to unlock maximum value," said Liviu Dragan, CEO of DRUID.
The new financing round comes on the heels of DRUID's continued growth and development. In 2022, DRUID increased its annual recurring revenue by 2.5 times compared to 2021 and is predicting a further growth of 3 times this year.
"The international validation of the revolutionary platform built by DRUID convinced us for our third investment in the company, the first being at the end of 2020. Ever since then we have seen the potential of the team led by Liviu Dragan to create a technology that will transform the field of conversational artificial intelligence solutions for complex industries. DRUID demonstrated to enterprise clients that the platform met the highest technological security standards, thus confirming the platform's versatility and flexibility. Having been with DRUID since its first steps globally, we are happy to now see the company's important list of international clients and the increasingly ambitious plans of the team members to build an AI hub that can quickly incorporate the latest artificial intelligence technologies such as Generative AI," said Dan Mihăescu, Founding Partner, GapMinder.
Founded in Romania, DRUID has recently grown its global team by 60% and onboarded a few key ex-UiPath executives in strategic roles: notably, (a) Kedar Dani, ex-Global VP to design, to assist with go-to-market strategy; (b) Vargha Moayed, ex-Chief Strategy Officer, to provide strategic advice to the CEO; and (c) Mihai Faur, CIO of UiPath, to become an independent board member.