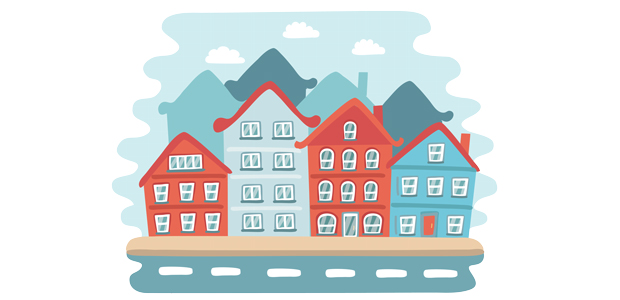 Driven by a desire to make a difference to the construction industry
The construction industry is surrounded by negative stereotypes, impacting not only its reputation, but it's dedicated workers. Seeing these unfair perceptions of industry workers damaging livelihoods and reputations, I decided to do something about it. After a period of investing in property, I was inspired to start my own business, Trio, with the aim of tackling common misconceptions in the world of construction.
My business, Trio, was created to provide better opportunities for smaller contractors within the construction industry. Many small contractors and businesses face unfair treatment when it comes to getting the best contracts; they are often overlooked and passed over in favour of bigger companies in the belief that they can provide a better service. The bigger contracts are also limited to those with large cash flows and the correct insurances to get on the panels of prominent companies. Trio helps small contractors overcome these challenges, enabling them to gain access to bigger contracts.
We endeavour to improve the prospects of talented workers who might otherwise struggle to get work in a competitive industry. However, we only work with those who have the same aim as us - to make a difference. They have to understand what we do and why we are doing it. Our overall aim is to work together with small contractors to make the industry a fairer place for all.
We are always working to help the construction industry move forward. For example, we aim to be the most transparent and timely we possible can, providing invoices within 24-48 hours. We use a schedule of rates, which is a detailed figure that stabilises the rates in which we charge. In these ways we overcome the typical stereotype that those in the construction industry are slow and provide unqualified quotes. We don't plan on slowing down any time soon and we have big plans for 2020, for example introducing cutting edge technology to homes to alert you of leaks or even electrical faults.
Not only looking to make a difference to the construction industry, I was also inspired to enter the world of business in order to help my parents. I moved to London from Portugal with my parents in 1989 in the hope of a better life. Instead we were homeless and we lived in empty office buildings and churches until we could afford a room above a chip shop. My parents worked hard to provide for me and sacrificed a lot so that I could have better opportunities than they did. Being able to give them an early retirement and positively impact their lives in this way is certainly my biggest achievement to date. 
I have also recently started a new business in Portugal which helps international property investors get the best for their money. Along with my Trio business partners, we bought and rented a property out but only made it available for 12-16 weeks of the year between summer and winter. This gives us the opportunity to offer more of a hotel experience with people on the ground picking guests up from the airport and 24-hour service where they can call should they need anything. We are always thinking of new initiatives and ideas to make a difference to the property industry as well as the construction industry. We are passionate about helping these industries to constantly move forward and improve for the better. 
My new book, The Entrepreneur Paradox, was written with the aim of helping entrepreneurs and business people understand how to achieve balance in our lives between financial and emotional wealth. I was inspired to write this book after nearly experiencing bankruptcy when attempting to achieve financial freedom. Now, I understand that failure is often necessary in order to understand the definition of success. Chasing something that is meaningless can often result in you losing yourself. The moment you apply meaning to what it is you are trying to achieve, you will understand what it is to be successful.