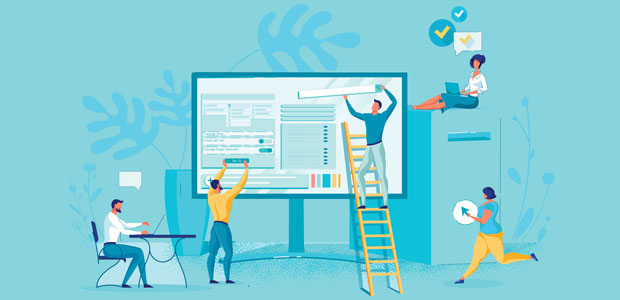 Drafting an agreement for Brand Licensing
Brand licensing is key in helping businesses to generate revenue and increase their commercial value. Licensing allows brand owners to retain control over their intellectual property, such as trade marks, whilst creating a revenue stream and opening up the possibility of entry to new markets and raising consumer awareness and exposure.
Having a formal licence agreement in place between a licensor and licensee is important to ensure that the licensing terms and relationship are clear and met by both parties.
This article explores how a brand licence can be generally structured and the possible types of terms that could be included in an agreement (note these are examples only and the list is not exhaustive).
Basic terms
Introductory section
The first part of a licensing agreement usually sets out the title of the agreement, the date from which the licence becomes effective, details of the licensor and licensee, a brief background to the agreement and any definitions, which require clarifying.
Agreement in Writing
While it might seem like an obvious point, it will be important to make sure that any agreement is in writing, clearly setting out the terms of the agreement (so it is legally sound and no misunderstandings can occur). Once the content of the agreement is given the go-ahead by both parties and finalised, it should be signed by both the licensor and licensee - usually authorised signatories. We suggest signing two original agreements so that an original version can be kept by both parties.
Type of Licence
There are two main types of licence agreements that can be put in place. An exclusive licence will give the licensee the right to use any trade marks included in an agreement, to the exclusion of any other party including the licensor. This type of licence is suitable for those licensors, who are not looking to use the included trade marks for the products or services and countries listed for the time being. It may be beneficial to have in place a short term agreement which can be extended depending on whether the licensor would like to review how it is going down the line, before committing to an exclusive licence for a longer period of time.
A non-exclusive licence will grant a licence to use any included trade marks as per the terms of an agreement, with the licensor still able to use the trade marks and also to licence the trade marks to other parties. This type of agreement would be useful where a licensor would like to continue using the trade marks, maybe for the same goods or services or where it has a franchise business model in place, and has a number of licensees using the same trade marks.
The licensor could also consider whether they will allow any sub-licences to be granted under the licence to the licensee. Sub-licensing could be beneficial where this route will help the licensor to expand and enter other markets/distribution routes.  
Other types of limitations are often included under these main types of exclusive and non-exclusive licences, such as the use of a trade mark for a specific product or service, or for specific markets only. Also, there may be a clause setting out specific sales targets that need to be met by the licensee periodically.
Which trade marks are included
The trade mark registrations to be contained within an agreement should be set out clearly and precisely, for example, in a table in an annex section. Listing the registration numbers, marks, relevant logo images, countries covered and possibly any trade mark renewal information would be helpful. 
It is usually recommended to include a statement that the goodwill associated with the trade marks belongs to and remains with the licensor (the goodwill not being part of the licence agreement, only the underlying trade mark registrations).
Term of Licence
The term of the agreement will depend on your business objectives and the type of licence you wish to put in place. If you are looking at a brand merchandising licence agreement, then you may want to have a set term in place, perhaps with the opportunity for renewal of the licence if certain conditions are met (e.g. sales figure target reached). If you have a franchising business model, then you may want to consider a perpetual licence, where the licence continues as long as the terms and conditions of the agreement are met.
Licence fees/royalties
Payment for taking a licence, to be paid by the licensee to the licensor, will usually take the form of either a lump sum and/or royalty payments. A lump sum could either be paid once a licence is granted, or over the period of the licence term if certain targets are met by the licensee. Royalty provisions are quite common and usually paid on an annual/periodic basis based on sales figures. There is also the option to include both an upfront fee and royalty payments.
Quality control
If the licensor wishes to maintain the reputation of their brand and ensure any licensed goods or services meet the standards consumers would expect of their brand, then it is recommended that a quality control clause is included. This could set out the minimum standards and requirements from the licensee in relation to the quality of products/services. Also, the details of any periodic inspections to be made by the licensor or a third party on behalf of the licensor, could be included.
Brand guidelines
If the licensor would like their trade marks to be used in a consistent manner and to fall in line with their general company branding image and reputation, then the inclusion of a clause for the licensee to adhere to specific brand guidelines would be useful. These brand guidelines could be set out in a certain document (which could be attached to the agreement), or as set out in the agreement itself.
Warranties
These could include warranties from the licensor that they are in a position to enter an agreement with the licensee and do not know of any other agreements or intellectual property infringements preventing them from entering a licensing deal with the licensee. And that the trade marks are valid and the licensor will be responsible for maintaining the trade marks and will deal with any infringement issues that arise.
 Termination clause
This clause should set out when the licence agreement will terminate, for example, at the end of the agreement term or end of any renewal option period. Also, it should include the details of any breaches made by the licensor or licensee that would trigger termination and how contact will be made between the parties and time periods involved in the termination process.
 Trade Mark Licence Statement
A simple trade mark statement, makes it clear to consumers, which branded products or services are being sold under licence and will help them to understand how your trade marks are being used. This will also make the link to the licensor's business, increasing brand awareness/recognition associated with the licensor and their trade marks. The statement could read along the lines of "XY is a Trade Mark of [TM owner name] and being used under licence."
Brand Licensing agreement terms summary
Basic terms to consider including in any brand licensing agreement are: the introductory section, type of licence, which trade marks are included, term, payment type, quality control, brand guidelines, warranties, termination and trade mark licence statement.

We recommend working with a legal professional such as a Chartered Trade Mark Attorney when drafting a licence agreement, to make sure that all the relevant terms and details are included (tailored to meet your specific needs)

.