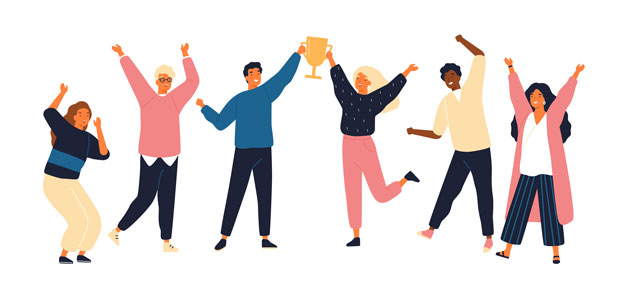 Double award success for London-based business growth agency
A London-based business growth agency is celebrating after recently scooping two prestigious awards in a week.
GRO.TEAM was named as a Growth Services Company of the Year at the annual SME News 'UK Enterprise Awards'.
The agency's website was similarly commended at the 'dotCOMM Awards', picking up the highest-ranking 'platinum' prize for 'excellence in creativity and digital communication' in the business-to-business market.
GRO.TEAM offers services including mentoring and coaching, talent acquisition and marketing support. It operates across 12 countries and has worked with the likes of Google, Amazon, WhatsApp, Sky, Tesco, Betfair, HSBC and the BBC.
The UK Enterprise Awards are open to all of the UK's 6m SMEs. They are independently judged by a panel of experts who look at criteria including client dedication, innovation, business growth, longevity, online reputation, customer feedback and business performance.
The dotCOMM Awards are an international competition that recognise companies which are 'transforming how we market and communicate products and services'. Winners came from countries including the US, France, Argentina, Singapore and Australia.
Rorie Devine, from the GRO.TEAM founding team, said: "We're delighted to pick up two prominent awards in such a short period. GRO.TEAM has made rapid progress in the last 12 months, both online and offline, and it's a real tribute to see this recognised.
"Even in these most challenging of times, businesses across the world are still looking to develop and expand, and we're privileged to be helping them meet their ambitions."