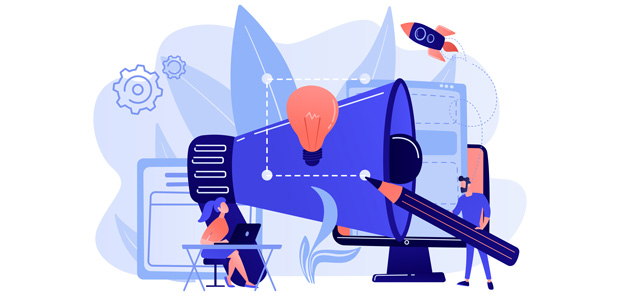 Don't start your startup, down!
You are a startup, you've got investment, and you are ready to take on the world... but have you got solid 'brand' foundations in place to succeed when so many startups don't?
As you may know, the harsh reality is most startups fail. In fact, 20% of startups don't make it through the first year, and 60% of startups fail within their first three.
With those kinds of statistics, investing in brand strategy at the very start is vital if you want to give your business a solid platform from which to grow and be successful for many years to come.
What is a brand strategy?
A successful brand strategy is achieved through methodology and experience – often in the form of a collective process – utilising various exercises that help define exactly who you are, what you are all about, and how you want to be perceived. Evaluating your company as a whole through extensive research, understanding your markets and audiences, and figuring out exactly what you want to achieve is key if you are ever going to achieve it.
Ultimately, a good brand strategy will provide direction and create an 'authentic identity' from which all future activity will stem from. That includes brand look and feel, product design, internal communication, marketing activity and many other elements of your business.
It is common for startups to seek branding work through graphic designers such as a logo and packaging, which may look great and be on brief – but with no strategic thinking or really drilling into the core of the brand's identity, it will fall into the area of subjectivity and never discover your brands' full potential. A large misconception is that corporate identity is branding. It's not.
In the branding industry we call this 'wallpaper'. It's focused on subjective elements like "whether you like blue or prefer orange", "classical or modern" and does not stem from a rational strategic process that represents the authentic story of your brand, thus not effectively communicating or engaging with your audience.

At the end of the day, your brand needs to speak to YOUR audiences and not YOURSELF. It is extremely unlikely that you are the perfect candidate to market to – even if you know your industry like the back of your hand – which brings us to our next and often overlooked phase: getting an external view.
Why should you seek external help for a brand strategy?
It is so important to seek external help with your brand strategy. Doing everything internally and behind closed doors will create a tunnel-visioned attempt at a brand strategy. Without having a neutral, unbiased authority to create debate, ask questions and give honest reviews, you will leave stones unturned when communicating your brand.
This is so key to success that, believe it or not, most brand strategy agency that knows what they're doing, seeks other agencies to assist them when building or updating their own brand!
It can be quite scary leaving your brand with an external source, which is a completely fine and normal emotion given the circumstances, but the sheer excitement and drive you and your employees will gain from the leap of faith will be very much worth it.
Building your Startup's Brand
Once your strategy is in place and you have a direction for your startup's brand, you can start with the creative rollout stage.
Usually, your chosen agency lead this as they understand your brand strategy extremely well. They'll be able to intertwine the strategy into all creative elements of your business without any key parts being lost in translation, from your logo, packaging and POS to your website, social media channels and other marketing platforms.
Once completed, you will have a truly authentic identity, which provides optimal communication and engagement with your audiences and in turn provides the best chance for your startup to not only survive those crucial three years, but to exponentially grow long into the future!