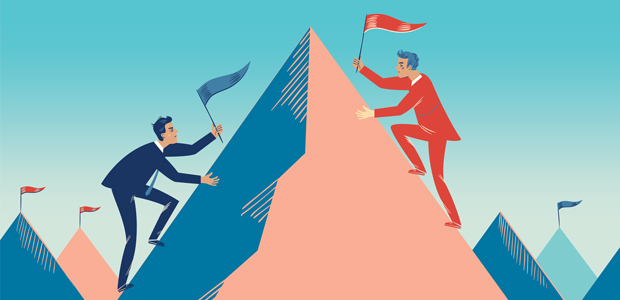 Don't miss out: Applications Now Open!
Digital Catapult's Future Networks Lab Challenge provides an exciting opportunity for internet of things (IoT) and 5G startups to respond and pitch their solutions directly to industry challenges set by technology partners Siemens and Arrow Electronics.
The event will take place on 18th and 19th March, virtually for the first time in 2021. Applications are now open until 6th February 2021.
For 2021 the competition focuses on the overall theme of the current social distancing norms and changes expected in work and study practices due to the impacts of COVID-19.
Launched in January 2019, the Future Networks Lab is one of the first facilities in Europe created to support the adoption of leading edge network technologies to deliver value to the UK industry in partnership with some of the most inspiring industry players.
Each challenge owner has set unique challenges for startups to respond to, both themed around the opportunities that advanced digital technologies such as IoT and 5G provide. From working to academic environments, by their nature each challenge is individual and applications of technology plus what winners each receive do vary - please check these before applying.
Arrow Electronics
How can connected technologies enhance the way we work from home and in the office? 
The ongoing pandemic has brought new challenges when it comes to managing work and personal spaces, time and use of equipment as well as increased pressure on networks and bandwidth. As such, for this challenge Arrow Electronics will be exploring how businesses could maintain a clean, safe and smart work environment for their employees, at the office and in the home with the help of the most advanced connected technologies. 
To read about the Arrow Electronics challenge and requirements in full please click here. 
Siemens 
How can connected technology facilitate a safe and sustainable return to academic learning and life while adhering to social distancing guidelines?
Siemens is looking for connected solutions that would help to facilitate a more "normal" university experience, whilst maintaining social distancing guidelines. It aims to connect with cutting edge startups offering connected solutions in technology areas such as social distancing, proximity alert, geolocation, geo-fencing and smart buildings (for example, CO2 level or cough monitoring).
To read about Siemens challenge and requirements in full please click here.
Why should you apply?
These challenges provide the unique opportunity for innovative startups or scaleups to work with large industrial companies, and overall provides:
Pitch solutions to leading technology partners Siemens or Arrow Electronics
Raise your startup profile through marketing and programme association 
Pitch training and feedback for the participating team by Digital Catapult innovation and technology experts
Address specific solutions set by our technology partners and apply products to real-world challenges
Refine understanding of market requirements and how solutions can be applied directly to these challenges
Each challenge has a unique prizes, please read each one to find out more about the challenge and what each winner will receive.
Who is this aimed at?
Digital Catapult and its partners are looking for innovative startups or scaleups with cutting-edge technologies. Applicants must be a UK based registered limited company (or prove they have an establishment in the UK) and undertake the majority of the activity in the UK. In their nature these challenges are likely suitable for IoT or 5G solutions.