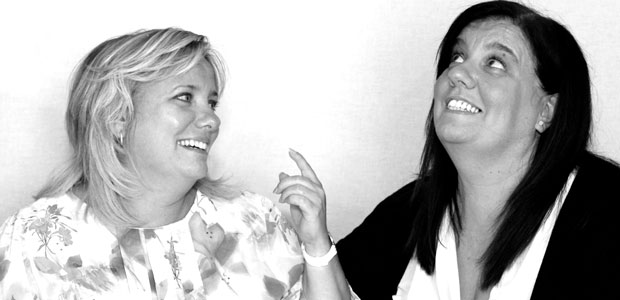 Domeg: navigating the world of finances, mortgages and debt
The world of finances, mortgages and debt is a veritable labyrinth of confusion, especially as clear education on how to navigate it is so few and far between. The startup Domeg, is setting out to do something about this.
While helping her son to get to grips with his finances, founder Diana, along with Co-founder and sister, Debbie, realised just how little education young people are receiving in finances, leaving them confused about and unequipped to deal with everything from their credit score to debt to budgeting.
The more the sisters looked into the problem, they discovered that even though financial confusion was a state that effects all ages, financial education was extremely lacking. As a team, they embarked with the goal of fixing this, and Domeg was created.
Domeg works to educate anyone and everyone about finances though online platforms, software tools and in-person training. Together they have designed and built programs tailored to a wide range of ages, abilities and problems, striving for all of their programs to not only educate, but also make a positive aspirational impact on the individuals they are delivering to.
Money Matters is a service that Domeg provides to anyone over the age of eighteen to help them to learn about budgeting, healthy financial habits, credit score and debt, and what they can do to build and maintain good financial behaviours.
Domeg has also recently launched its Fintech platform; Sort My Credit, which uses algorithms and behavioural analysis alongside a client's credit report and score, in order to help them improve their credit rating, and give them the skills to keep it healthy.
In order to have their programs better received by the children of today, Domeg is beginning to bring blended learning into the classroom, using computers, digitalised workbooks and data-collecting handsets. But this is only one of the many ways tech is helping Domeg to deliver the financial education that we need.
Domeg is also bringing forward the diagnostic tool named 'Life Goals'. The interactive online tool allows the user to input the components of their ideal lifestyle, such as where they would like to live, how frequently they want to go on holiday, how often they want to indulge in luxuries such as a massage. Once input, Life Goals then calculates the salary the user needs to aspire to in order to support their ideal lifestyle.
The Life Goals tool works to inspire young people to succeed, by showing them what they need to achieve to reach their goals in life. Through this tool, children in school can be shown that being able to live well and independently traces all the way back to school and doing well. Domeg hopes that this will help at risk children raise their aspirations and work hard in school not because their parents and teachers told them to, but because they know what they want to achieve for themselves.