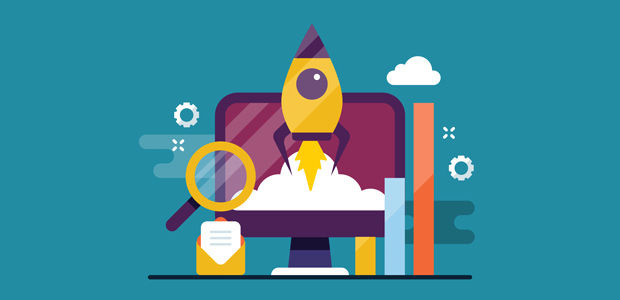 Does your startup needs professional help with its online presence?
Make no mistake, this is a challenging time for start-up businesses looking to make a splash. When we finally emerge blinking into the light after this most recent UK lockdown, we will still be operating in a business landscape that has drastically changed in the last twelve months.
Companies and business owners are only just starting to see the real issues that will occur in the wake of Brexit, and as optimistic as we'd like to be about the speed at which the UK will return to normal as more and more people are vaccinated, it seems safe to assume that we're still some ways away from local lockdown and furlough schemes.
So, how can you as a startup put your best foot forward into these choppy waters? Well, first things first: you are going to need to make sure that your online presence is working overtime to get your brand out there, to draw in customers and to represent who you are as a business. Here are a few reasons why this should be at the top of your to-do list.
Online Shopping Is Going To Be The Norm For A While Longer
It seems fair to assume that a lot of companies will be returning to offices at some point, but it's hard to believe that the way we do business on a larger scale has not been irrevocably changed by the events of the last twelve months. As shoppers and consumers abandoned the high street and headed online in droves, everyone from major retailers to local shops were forced to set up and refine their online presence to stand out from the crowd.
This is not something that is going to change any time soon. It's going to be a long time before the public is comfortable flocking back to indoor shopping centres for example, so if you are a local startup business trying to carve out a corner of the market, you are going to need to figure out how you can get your brand out there.
It's Not Just About The Logo
In the past, some businesses saw their websites as purely functional, something that was there to host the essential contact information and occupy the domain name. That kind of attitude should have died out long ago and if it didn't, the last year certainly killed it off. It should be eye-catching and appealing, it should tell your customers what your business is all about, and, most of all, it should make them want to go further.
Hiring a professional digital agency will open up creative avenues to business opportunities and customer satisfaction that you may never have thought of. For instance, the Leeds based digital agency Pixelbuilders is a brilliant example of a firm that takes the time to understand your business and your goals. With that knowledge, they can create a beautiful web presence and craft a seamless user journey that will direct your customers to where you want them to go.
You Are Going To Need To Stay Flexible
As we've already mentioned, things are somewhat hectic for startups right now and it can be tempting to think of "digital" as something to be crossed off a checklist. However, there really isn't a finish line when it comes to your online presence. If you want to stay ahead of the pack, then this is something that you are going to have to constantly tweak and improve. The way the big search engines display their search results is always being adjusted, new technology and new social media channels will mean that there are always new avenues to explore, and you will always have to revisit past strategies and see what needs to be changed. Having a professional team on board will help you to stay where you want to be instead of falling behind.