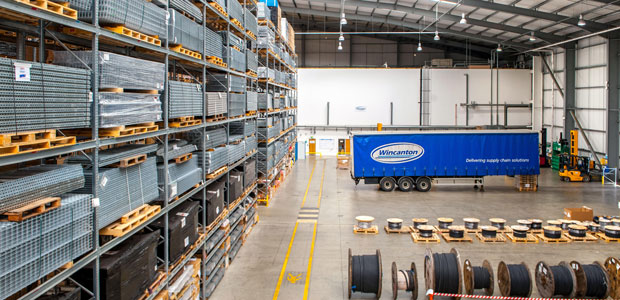 Does your startup have the potential to revolutionise logistics?
W2 is Wincanton's digital innovation programme for developing products and services across all sectors of the Group to drive sustainable value in the supply chain. Under the W2 umbrella, W2 Labs aims to reach out to both startups and existing partners to bring fresh thinking to the supply chain, help us respond intelligently to business change and develop agile, flexible and potentially transformative solutions that improve Wincanton's customer offering.
What's on offer
W2 Labs is offering startup businesses the opportunity to fast-track their innovative solutions through working closely with Wincanton. On offer will include:
1st class mentoring: Receive mentoring from senior Wincanton executives
Support and potential investment: Access funding from Wincanton and L Marks
Real customer insights: Gain insights from subject matter experts through a top-notch education programme
In the first phase of scouting, Wincanton are looking for startups who can introduce ideas that have the potential to revolutionise modern-day fulfilment/warehousing. This could include, but is not limited to robotic automation, demand forecasting or people and process planning et al.
In addition, Wincanton is also particularly interested in startups which help Wincanton's people become the best they can be, such as companies which help to create a positive culture of recognition at work, while also helping employees feel truly valued and safe. 
All of Wincanton's labs are equity-free and don't require applicants to relocate to London for the programme. Moreover, the lab is open to all types of company stages. Applications for this round close on 18th October. 23:59 BST.
Selected companies will have the opportunity to explore if their product can be used commercially by Wincanton and to test their solution in a live Wincanton customer environment.
You can find more information here.