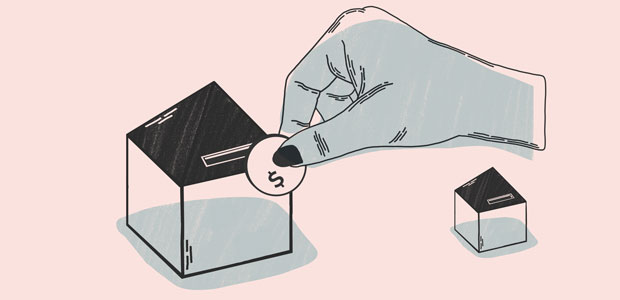 Diversity in IP: empowering future female inventors
'More must be done to foster diversity in IP if we don't want to wait 50 years to achieve gender parity in innovation', says Joan Mill, Managing Director, EMEA at CPA Global.
It's a publishing phenomenon that has laid bare the ways in which many everyday items are designed (often unconsciously) with an inherent gender bias. The recent book 'Invisible Women: Exposing Data Bias in a World Designed for Men' by Caroline Criado Perez, which came out March, highlights that from crash-test dummies to police stab vests, women are being overlooked in the research and innovation process with potentially lethal results. This is the natural consequence of there being an insufficient number of female inventors – the solution is to encourage greater gender diversity in IP, empowering more women to become creators and inventors.
That's no small task, however. Despite a rich heritage of female inventors, from Melitta Bentz, who patented the coffee filter back in 1908 to Patricia Bath, the first African-American female inventor to receive a medical patent in 1988, we remain in the minority. So it's shocking, if perhaps not terribly surprising, that figures released earlier this month by the UK Intellectual Property Office (IPO) reveal that only one in seven patent applications globally are filed by women – let that sink in.
Even where groups of innovators work in collaboration, well over two-thirds (69%) of those teams are all-male, compared to six percent which are all female (a quarter are mixed). Considering how far we are into the 21st Century, that's a pretty poor rate of diversity in IP – and at the current rate of progress, some estimates say we may have to wait until 2070 to see gender parity!
Identifying drags on diversity
In order to accelerate that process, we need to understand some of the factors that are holding women back so that solutions can be found.
One is that, more girls need to be encouraged to study STEM (Science, Technology, Engineering and Maths) subjects at school and university. Recent government research suggests that although both boys and girls recognise the value of STEM subjects in getting a good job, girls are far less likely than boys to say they enjoy or are good at them. Given that talent and enjoyment are often closely linked, we urgently need to find ways of making such subjects more appealing for girls. More female STEM teachers to inspire students and shape the way subjects are taught would help. It is also crucial to include STEM subjects in activities outside of school to help make such subjects interesting and applicable, as US Girl Scouts have done with their Girl Guiding badges. More creative measures of this sort are needed to boost diversity within IP.
While building the pipeline of future female inventors is important, equally vital – if not more so – is encouraging and nurturing them throughout their careers. In this context, the finding by the World Intellectual Property Organisation (WIPO) that women are less than half as likely to obtain patent protection for their research and developments is telling. If women don't commercialise their inventions, then clearly they lose out economically, but society also loses out on important innovations that could improve lives or otherwise add to the sum of human progress. In addition, the world loses one more powerful female role model to inspire the next generation of female entrepreneurs and innovators.
Seeing greater diversity in IP in action is essential if we are to create a virtuous circle to foster female-led innovation. I certainly saw inventors such as Dr Shirley Jackson, the physicist whose research paved the way for many of today's telecoms inventions, as icons who had forged a path for other women (and men) to follow. Now I'm in the privileged position of being able to mentor the next generation and show them there is a route for them to achieve success in the IP arena.
Changing public and private perceptions
Celebrating female innovators' achievements on the public stage through awards and speaking platforms that recognise women specifically, is important and equally fosters inspiration. However, what we really want to work towards is a time when IP awards and conferences are not gender-specific. Then we will know that gender diversity in IP has balanced out.
Overarching all this, a sense of self-belief and a positive attitude are vital. Confidence and ambition are often as important as talent in achieving your goals. Obviously, that applies to men as well as women, but if more women are to succeed, they can't let their own inhibitions and preconceptions hold them back.
Diversity in IP is not a pipe-dream, as the biotech sector – where more than half of patents have at least one female inventor – clearly demonstrates. I'm a firm advocate for meritocracy and there's no insurmountable reason why women shouldn't be equally represented on the investor roster, reaping the rewards of their dedication and ingenuity for their own commercial gain; and to the benefit of society at large. We need to channel, encourage and support female talent from an early age and right through women's career trajectories – and the sooner we can invent a way to get better at that, the better. My call to action is for other women in prominent positions to encourage STEM subjects, diversity & inclusion when hiring and to mentor. After all, how can a young lady striving to make a difference in the industry, 'be it if they can't see it?'.