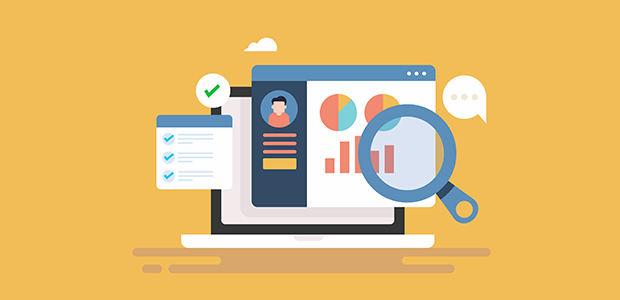 Distil.ai, the customer data platform that helps boost online sales, raises £1.1m
Distil.ai – a customer data platform that helps e-commerce businesses to understand customers' behaviour and boost sales – has raised a further £1.1m in a funding round led by Mercia Ventures and supported by angel investors.
The funding will enable the Exeter-based company to further enhance its platform and expand its sales and marketing team to help scale the business.
Distil.ai uses AI and machine learning-powered data tools to help optimise engagement for every customer. The platform captures buying signals and behaviour across a range of digital platforms then distils the data into a single customer view and categorises customers into segments, enabling companies to channel marketing towards those that drive the best results. It can provide guidance on how sellers can improve their marketing, what products are selling well and whether they need to broaden or reduce their range, what sales strategies are working and whether targets will be met. It can also make informed recommendations on discounting strategies and promotions.
The platform enables companies of all sizes without their own in-house data teams to access powerful business intelligence for ecommerce. It helps them use their data to grow their business through access to Customer Segmentation, Marketing Attribution, Inventory Performance Analytics, and real-time Business Forecasts.
Founded in 2018 by data scientist Gerry McNicol, Distil has attracted high-profile customers including AQL, Crowdfunder, CMO Stores, Eden Project, Flavourly, Mancave and Crowdcube – whose founders backed the business at its inception. The company has developed its own Shopify app which allows businesses selling via Shopify to trial its platform free of charge. It is also planning to launch apps for other online marketplaces.
Gerry McNicol, Founder and CEO of Distil, said: "At Distil, we are passionate about the power of data. It is the lifeblood of any business, shaping the landscape of industries around us. However, to truly harness its potential and transform it into a strategic asset, the way we approach and manage data must evolve. This is the driving force behind Distil.ai. Our mission is simple – if you want your data to guide your strategy, empower your marketing, and boost your profits, it's time to start 'Distiling' it. We've filled Distil with powerful algorithms to provide a clear view of your business's performance. With the support of our partners in this funding round, we're set to accelerate the shift towards a more insightful and efficient future."
The latest funding round is the second led by Mercia Ventures, which originally backed Distil in 2021, and has invested from its EIS funds. Rafael Joseph, Investment Manager with Mercia Ventures, said: "Companies which are selling online often lack the data insights they need to target customers more effectively and focus their sales and marketing strategy. Distil.ai is a powerful tool that enables companies of all sizes to unlock these insights and can drive operating profit at a rapid pace. This funding will give the company additional resources to further enhance its product, ramp up sales and reach a wider audience."