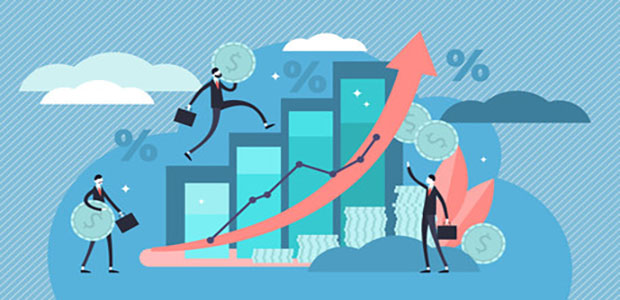 In disruptive industries, what does the new generation of leadership look like?
Startups in a good place with huge investment seen throughout covid-19 pandemic, with the second quarter of 2021 seeing a record amount of dollars invested
2021 has been an epic year for the venture capital markets, with TechCrunch declaring in July that "startups have never had it so good." The second quarter was the biggest in history in terms of dollars invested, and the overall inflow of funding also led to a quarterly record of new unicorn firms passing the $1 billion valuation threshold. Although the trend is visible across many industries and geographies, the pandemic is inevitably influencing investors in several key segments.
Three Frontrunner Industries in the Startup Boom
Healthtech is one obvious example. Along with significant investment in biotechnologies on the part of big pharma, we're also seeing venture funding pour into wearable health tech, with Hinge Health one notable winner, having landed $300 million in a Series D round earlier this year. CBInsights reported in May that mental health tech funding, led by firms such as employer-focused Lyra Health, was on track to reach $3 billion by year-end.
Edtech is another sector of focus, as the pandemic accelerated technology adoption in the education sector by as much as five times compared to previous predictions. Edtech funding in the first half of 2021 already surpassed the total value of 2020, with European firms doing particularly well. Austrian online tutor platform GoStudent is currently leading the pack, having become Europe's first edtech unicorn following the sector's biggest-ever raise of $244 million in June.
Fintech was already a frontrunner long before Covid, but investor appetite shows no sign of waning. VC investment doubled in the first half of 2021 compared to the second half of 2020, with all regions performing similarly well.
Following the run on Gamestop stocks by Reddit traders in January, online trading platform Robinhood pulled in a record $2.4 billion from investors in February, while buy-now-pay-later firm Klarna raised $1 billion in March. Crypto finance is another area of interest for VCs, with Bloomberg reporting in June that the sector had attracted $17 billion in 2021 so far.
Sourcing the New Generation of Leadership Talent
The sheer pace of growth in these sectors is staggering. Moreover, it's creating an unprecedented demand for leadership talent with a diverse range of skills and experience. Rather than impressing a board of executives, would-be candidates need to convince investors that they're the right fit for the job. So what are investors looking for to lead the way for these pioneering new firms?
Firstly, and perhaps most obviously, experience in digital business models is a must-have. Candidates need to demonstrate that they're fluent digital natives with a proven track record in successfully implementing and running a digital-first operation.
Previous experience in a high-growth, fast-scaling environment will also make a candidate stand out, as investors tend to seek out those who have flexed their entrepreneurial muscles. This isn't necessarily limited to those who've run their own startups but having set up a new business unit, or digital division is extremely advantageous and often goes hand-in-hand with the first requirement.
As investors are often planning ahead to an exit, then experience and understanding of the M&A process is also a significant advantage, along with how to work with investors.
Bridging Gaps and Building Teams
Healthcare and finance are both heavily regulated sectors, and education too, albeit to a lesser extent. And while regulation tends to be localised, many investors are thinking regionally or globally. Therefore, candidates who can demonstrate pan-regional experience also have an advantage over others. In general, European startups seek experience in at least two or more countries in the region, while any involvement in the US or APAC is highly prized.
Along with an understanding of the regulatory environment, broader geographical experience demonstrates the ability to bridge cultural divides and navigate local norms.
Investors are also seeking out candidates who have a proven ability to build teams in product and technology-driven organisations. Team building in tech startups is very different from the corporate environment, requiring an understanding of development methodologies such as scrum and agile, and how they can be applied beyond the software development cycle. Spotify has become a blueprint for others in the way it has scaled its agile approach to team autonomy from its startup beginnings.
Finally, as many digital businesses are focused on the B2C market, then an understanding of dealing with consumer-driven products and services is often beneficial.
The Demographics of New Leaders
From a demographic perspective, it's pleasing to note that hiring appears relatively evenly distributed across the gender divide, particularly given the efforts put into addressing the lack of female representation in STEM sectors. Whilst gender balance is improving, we still have a long way to go to address the legacy gender imbalance issues.
Another demographic trend worth noting is that candidates at the latter stages of their career may have to work harder to demonstrate their digital credentials and appetite for the multiple challenges of running a startup. Currently, the majority of candidates and successful appointments tend to be from the GenX or earlier millennial generations.
Startup funding is currently experiencing a boom and will bear plenty of fruit over the coming months and years in terms of cutting-edge digital-first products, services, and platforms that make all of our lives easier. However, the success of a startup depends on making sure the right leaders are in the right roles, and investors want to get the best bang for their buck in the area of talent as much as anywhere else.