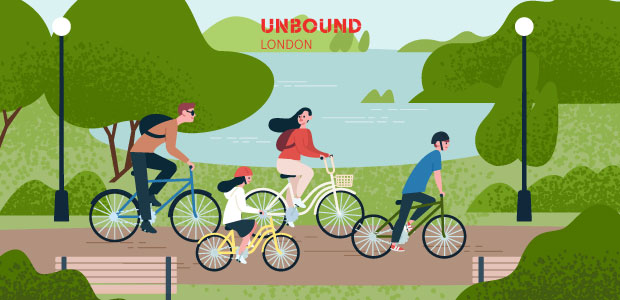 Disrupting the traditional insurance model
With one parent an insurance broker, it was perhaps inevitable that Tobias Taupitz, CEO and Co-founder of Laka, would glean an interest into the world of insurance.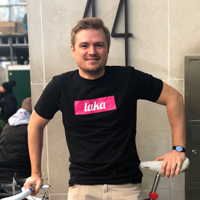 Based in the UK, Taupitz entered the industry while he worked for a bank across an antithesis of products: insurance and fintech. "I was working between the old and the new," said Taupitz. "It occured to me how one-sided insurance is, in the equation the consumer comes last. I thought there must be a better business model for this in a world where customer centricity is the most important thing."  
Fired up by what Taupitz identified as a missed market opportunity to treat insurance as a mutual community model. Taupitz, knowing his limitations in the tech world with his experience as a banker, complemented his skill sets with two Co-founders Ben Allen, CTO, and Jens Hartwig, CPO, and together they set out to turn insurance upside down with Laka, a bicycle insurance company, founded in January 2017.
"Insurance is unfair and one-sided. Customers pay first and come in second. Laka has diversified this and doesn't charge premiums up front," explained Taupitz.
Why cycling?
"We were experimenting with a new business model, which comes with a lot of questions, more partners, to distribution and regulations. We chose to start with insurance for cyclists, because we wanted to pick a small niche where we can really learn from the customer about what they need and want," said Taupitz.
"After working with the cycling sector for a long time, we have gained insight into the mindset of the customer and also the cycling ecosystem. Around two thirds of those in our team are avid cyclists, so as a team we can relate to our customers."
Disrupting the traditional insurance model
The Laka platform provides the user with insurance cover with no premiums up front. At the end of every month, the claims from all users of the platform that were made in that billing period are totalled, with the addition of a fee for the platform and customer service, and the bill is then split across the members. "In this way, we as a company come second, and the customer comes first. It is entirely transparent, the bill shows exactly what the customer is paying for. Instead of hiding behind profit margins, we strip the bill down to the penny."
The monthly charge is flexible, it could be £4 one month and £6 the next, but as the Laka platform grows and more members come on board, any uncertainty in monthly payments will stabilise. There is the added security of a personal cap in place so a customer can see what the maximum fee is that they might pay in a month. "We calculate this personal cap for our customers when they join the platform as a worst case scenario - which is the market rate - but we also show them the average that our existing customers pay too," said Taupitz.
"However if everyone takes care and there are less claims that month, everyone pays less. On average in the last 18 months, our customers saved 50% compared to market. The personal cap is more a guarantee of the maximum they might pay for peace of mind."
The entire Laka platform was built in-house from front-to-end, and acts as a fully-fledged insurer, handling all claims and on-boarding in-house with no third parties requiring permissions, which means more control for Laka and a better customer experience for the platform users.
"Claims are the sticky point of insurance," said Taupitz. "Usually this is outsourced to a third party, but using our web app, our customers get the best experience as we handle all claims in-house."
From deep analytics to a custom billing algorithm, Laka is building patterns fuelled by machine learning, to collect unconventional data points. For example, through the cycling app Strava, Laka can, with permissions, track location patterns of the cyclists' routes to offer multiple services and even prices. "We are building a granular analysis over just a bulk of 'big data'," said Taupitz.
Hell of a ride
Currently a team of 13, split across two offices in the UK in Soho and Bristol, Laka has raised £1.35m in total with an affiliate company of Air Asia and 500 startups, and is in the process of completing another funding round with angel investors.
At the time of interview, Taupitz was based in Malaysia: "We are setting up a branch here, it's a long story but essentially we accidentally built a business model compliant with Sharia principles called Takaful (Islamic insurance based on mutual cooperation between insurer and insured). So we decided to look into these markets as we believe our proposition can have a real impact in that part of the world," said Taupitz.
"We didn't set out to do it, but sometimes when you start out, you discover new business cases which are bigger than you expected."
Unbound London 2019
"We are incredibly excited to mix and mingle with companies not only in the fintech sector - currently we attend a lot of insurtech conferences. It's an opportunity for us to network with distribution partners and the wider ecosystem - it's the place to be and we are excited to be invited along to participate in the Future of Finance Startup Battle. This is a chance for us to prove to the world that Laka is among one of the most innovative insurtech companies in the UK market."