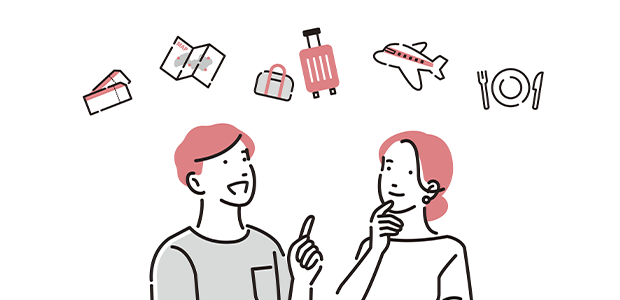 Discovering inspiration through travel is easier with Triplay
Travelling is not just a means to fight against the daily grind. Travelling allows you to immerse yourself in a world of different cultures and stories. It is a source of inspiration!
But while the idea of travelling can be exciting, the planning process can be an overwhelming task. We are forced to spend time monitoring multiple forums and painstakingly taking notes. In doing so, we have no guarantee that the plan will be error-free, which is something every traveller faces.
Triplay is the brainchild of technology and travel enthusiasts who faced similar challenges. With years of experience in digital product development, the team asked the question: "We love travelling. How can we improve our experience and help others travel to new cities and countries more easily?"
The Triplay team quickly found the answer: we need to harness the power of artificial intelligence. It is its ability to operate with limitless amounts of data that will help revolutionize travel planning.
Valery Lezhebokov, CTO and Co-Founder of Triplay, and his team have embarked on a mission. To make travel planning intuitive and enjoyable. The slogan of their product is: "Playful travel with Triplay".
A team of eight people created a tool that creates unique itineraries in real-time based on user's interests. Whether you're into ancient architecture or underwater adventures, Triplay will design a travel plan just for you. The secret sauce? Optimising geodata to efficiently manage your priceless travel time.
Triplay also provides valuable information such as the size of a restaurant, and the weather forecast for the duration of the trip. At the heart of the app is flexibility: add any location and watch Triplay rearrange your route in real-time. You can even export routes to Google Maps by selecting your preferred mode of transportation or walking.
Triplay spans the globe, making any city potentially available for your next adventure.
While the development team is perfecting this travel wonder, they are offering full free access to trip planning. So that as many people as possible can come up with their dream trip! Now is the perfect time to create your next trip with Triplay!