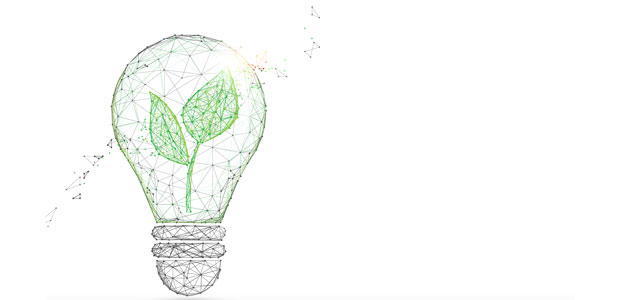 Digital sustainability: why it matters and how to kick off your journey
COVID-19 has given rise to a mass adoption of technology. Many organisations have switched the office and physical meetings for Zoom calls, digitised their offline practices and undergone rapid digital transformation.
As digital designers, developers and all those who work in technology, we've been able to continue much as we did before the lockdowns and office closures. The surge in demand for digital transformation is great news for the technology world and as an industry, we're busier than ever.
But as a world still learning about our role in protecting our planet, it's important to remember each digital interaction comes at a cost. For every piece of content, code and digital design that's created, there's an impact on our collective digital carbon footprint.
We have a shared responsibility as designers, developers and other members of the tech community to understand more about digital carbon footprints, and find ways of becoming more energy efficient in our digital efforts.
Design, development and digital carbon footprints
"A mass grounding of flights during the peak of the 2020 coronavirus pandemic saw CO2 emissions from aviation reduce by up to 60%, according to the Global Carbon Project." (Source: BBC News).
This headline makes for great reading, but it only tells half the story. Whilst most people and organisations are becoming more aware of their physical carbon footprint, fewer people understand the impact of their digital alternative.
In the same way an aeroplane creates carbon as a by-product of flying, every time you log onto your laptop, send an email, design a prototype or create a piece of code, your action creates carbon. You are the digital equivalent of an aeroplane - how powerful is that!? As the old adage goes though: with great power comes great responsibility…
The problem is that most people aren't aware of how their traditional design and development practices affect the planet, so they code, connect and digitise as they've always done. As we learn more about digital carbon footprints, we're realising that there's a lot we can do to combat the environmental impact of our online activities. This has given rise to a new consciousness around digital sustainability.
Kicking off your digital sustainability journey
Digital sustainability is an ethical approach to design and development that aims to reduce our individual and collective digital footprint.
It is a holistic view of how we, as digital workers; developers, designers, product managers (and the rest) can actively try to minimise the amount of carbon we create when we're coding, designing and consuming online content.
The good news is that, as a digital designer, developer or other tech team member, there are some simple actions you can take RIGHT NOW to become more energy efficient.
Digital sustainability quick wins
For designers:
Re-evaluate your design goals and KPIs to make sure you're designing for efficiency, not stickiness

Question the purpose of every element of your designs so that no assets are superfluous, unnecessary or wasteful

Learn all you can about sustainable digital design practices, especially with regard to user experience and user interactions.
For developers:
Develop experiences that focus on improving speed across devices and cater to varying levels of connectivity. Be mindful of users who may not be able to load images, videos and data sets as quickly as others

Reuse components wherever possible, but similarly, try to do away with outdated components that slow down the site or don't have a purpose

Work closely with designers to optimise user experiences to be as efficient and valuable as possible. Research and apply the best technologies that deliver on efficiency

Review your existing platforms and apps to see where savings can be made on speed, efficacy and environmental impact

Be agile, test as much as you can before development and deployment and fail fast to minimise risk.
For other members of the tech team:
Send fewer emails - use instant chat services like Slack

Digitise as many of your project management processes as possible, using collaborative, cloud-based tools and document sharing services

Occasionally do audio-only calls with team members and clients, instead of video

Try to disconnect from a power source when you can, minimise any unused browser tabs and switch off your laptop when you're not using it (the same applies to your mobile)

Include designers and developers from the very beginning of a project and incorporate sustainable practices into your goal setting and discovery phases, implementation and measurements of success

Only work with ethical service providers, including digital design and development agencies

Share insight and knowledge about digital sustainability far and wide, but most importantly upwards. It's key that your senior leadership team buys into the value of digital sustainability.
The benefits of digital sustainability to business
More and more businesses are realising that digital sustainability can positively impact profitability, as much as it can protect the planet.
In fact, a recent study by Deloitte Insights showed that businesses who actively engage in purpose-driven pursuits see better returns than those who are driven by profit alone. As a humanity-led digital agency, this echoes the very ethos that drives us at Digital Detox. The moral is simple; don't chase the profit. Focus solely on purpose and the rewards will follow.
Whether your objective for becoming more energy-efficient, digitally, is to improve customer satisfaction, achieve your CSR goals or simply do something good for the environment, the end result remains the same. If every individual makes some small changes, the collective change will have a huge impact.