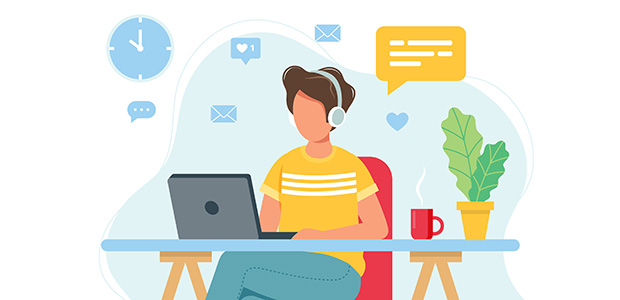 Digital presence builds as YouTube monetisation most-searched skill
Local citations and Amazon PPC complete the top three skills searched for by UK businesses, as it seems businesses and workers look to a much more digital future. 
Fiverr has released its quarterly Small Business Needs Index, which analyses data from millions of searches across the platform, revealing the specific skills people are looking for to enhance their business offering. The data unveils that UK businesses are looking to adapt their solutions and offerings to fit in with new, digitally-centric formats that so many are prioritising.
The study shows that businesses are taking advantage of both online and offline channels and making them work together to better serve customer's needs. To achieve this, they are using innovative technologies and seeking out new ways to engage with their customers.
The following skills top the list of the most searched for amongst UK businesses, suggesting an increased focus on prioritising digital interaction with clients: 
YouTube monetisation (119% increase)

Local citations (112% increase)

Amazon PPC (105% increase)
Peggy de Lange, VP of International Expansion said; "The latest quarter's findings from our Small Business Needs index suggests a real adaptation in strategy for UK businesses. The popularity of video content on YouTube has seen businesses looking for experts in the space in a bid to take advantage of the burgeoning popularity. It is great to see businesses looking to adapt in this space, and there is a real possibility for freelancers to supply an enormous amount of expertise to businesses looking to tailor their digital presence. You can see in the case of PPC services that this is a chief consideration for Britain's small businesses"
On a global level, the importance of hybrid adaptation in retail has been front and centre. 
The data and search trends prove that the hybrid operating models business adopted throughout the pandemic are here to stay. 
Global Data

 
Shopify Sales Funnel: 235% Increase in search 
Amazon PPC Campaign: 171% Increase
Online Course Content: 166% Increase
Klaviyo: 139% Increase
Kajabi: 135% Increase
Landscape Design: 100% Increase
GoHighLevel: 94% Increase
Google Maps: 94% Increase
Google Adwords: 93% Increase
Facebook Page Creation: 90% Increase