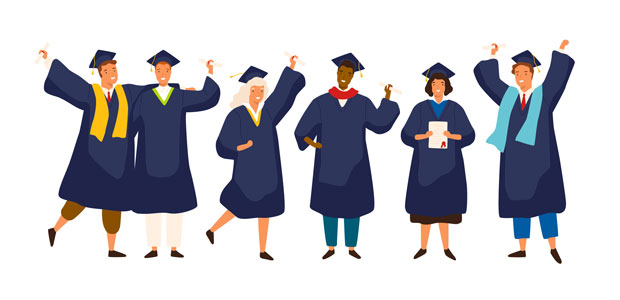 The digital platform that connects students, teachers and parents
In today's connected world, it's hard to imagine a time when the term 'Internet of Things' didn't exist, or when flying cars were only featured in the musical fantasy film - Chitty Chitty Bang Bang. Technology has changed our world in so many ways, (and arguably not always for the best) but one of the positive benefits that it has had on modern society is the way it's revolutionising the education sector. Most will agree that it has countless benefits for teachers and students, such as providing extra help, communication, organisation, and virtual experiences.
An edtech startup is aiming to bring connected learning to our world with its portfolio and assessment platform named Kinteract, which enables feedback and collaboration between teachers, students and parents with its data driven insights and recommendations. Driven by AI, it creates a personalised learning journey that enhances the development of a child from early years to university and beyond with a bespoke curriculum, as well as providing the child with a digital record that can be kept for life, full of achievements and milestones.
Having previously set up schools around the globe, and then going on to work in the edtech space, Shehzad Najib, Founder of Kinteract, caught the tech bug and recognised a problem that needed solving. He explained: "After reviewing the market, I saw that the tools most teachers used for assessment or reporting were very county or curriculum-specific. Once a child moves from nursery to reception (even if they're at the same school), the teachers were using a different tool, so the child would basically lose their previous record and have to start again. We're solving this problem by building a portable learning record that follows a child through school."
Making students feel more involved in their own education, Kinteract allows them to keep up with their learning journey by setting personal targets, as well as being able to track and assess their own progress. The platform also provides an instant messaging service between teachers, students and parents to create a collaborative relationship. Students can upload their homework instantly to receive faster feedback. And learning doesn't have to just take place inside the classroom, Kinteract encourages student development anywhere at any time with its support across multiple devices. 
With the average class size being 30 children, it's not always easy for teachers to keep track of individual students that have the potential to fall behind. Kinteract helps to visualise that progress with a dynamic learning plan that enables the teacher to keep up to date with what each student needs.
Not only is the platform designed to help teachers and students, but it is also there to aid parents and educational institutions. Kinteract recognises how important it is for parents to be involved in their child's education. Therefore, it provides photo updates, video and real time communication that creates an online community to help parents stay connected with their child and their school. The platform has a user-friendly interface that enables parents and children to easily integrate Kinteract into everyday life, with the child's work all in one place. 
With the goal of creating a digital learning record, Kinteract provides an area where achievements and milestones are recorded so that parents will always be kept up to date with their child's latest progression and not have to wait until the next parents' evening for an update. Parents can also contribute to the child's development by adding comments from their smartphone or tablet, with all data securely stored.
Education institutions can also use Kinteract to keep track of their students' progress, as well as that of a whole school district. The institutions pay a nominal fee per year, per user for the subscription. Kinteract also has a few entities that licence the platform. Najib explained: "This works in a similar way to the online supermarket, Ocado, who license out their platform to other supermarkets such as Morrisons, Sainsbury's and Waitrose."
Kinteract's technology links to other teaching, learning and management information apps and brings all achievements in one place for easy and complete assessment. It also provides instant dialogue between teachers, students and parents with chat, images and video feedback to inspire the community and help bring learning to life. 
There is collaboration at the core of Kinteract to empower student conversations within subject, class or school and even other schools, wherever they may be. The platform can also locate achievements easily using hashtags, the social media symbol gathers conversations and topics making assessment useful and simple.
Since last April, Kinteract has been on a scaling mission and has since expanded to 22 employees. The team growth has enabled Kinteract to grow not only in the UK, but also internationally. Najib commented: "We've got a number of schools across the world using Kinteract now, a lot of them are actually outside the UK because we launched internationally first. This year, the team is focusing on reaching out to schools and growing our market in the UK."
Research from The Education Foundation has shown that education technology is one of the fastest growing digital sections in Britain with over 1,000 companies. The industry is also growing at a rapid rate globally and is predicted to reach a value of $220bn by the end of this year.
Although the edtech industry can be a competitive space, as teaching is ever evolving with today's technology, Kinteract is available in any learning environment around the world. Unlike other edtech platforms, Kinteract claim its language translation capability improves engagement by making it easily accessible for all, no matter the user's country, language, curriculum, age, or income. There are various competitors that provide similar capabilities to Kinteract, but Najib claims that none bring together all the features that Kinteract offers in one place.
E. Pickering, Early Years Leader of the British International School of Budapest, shared her thoughts on the platform: "Kinteract is a way of tracking children's learning in a way that fits around them. It is child led and provides a window into children's interests and developmental needs. By recording special learning moments using Kinteract, we are able to understand more about the child, plan for next steps in a personalised way, share learning amongst the team of educators, and involve families in their child's learning journey. Alongside the observation feed, the assessment function ensures we are able to keep a detailed record of where a child is at developmentally, at any given moment in time."
It is clear to see that Kinteract is being effectively used across many schools to sharpen assessment, support teaching and open a new world of digital learning for the next generation of our digital world.