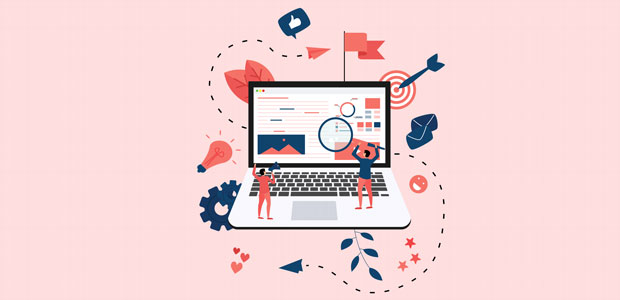 Digital marketing for startups: How to pick an agency
A common, yet nice-to-have problem for many start-ups that have just closed a funding round is - where to invest the money?
According to many successful startup founders and VCs, it is crucial to invest in high quality team hires, marketing and brand building, with the aim of improving your chance of success, gaining market share and proving your concept to investors.
GA Agency has been working with up-and-coming start-ups for several years, and in this article, Guido Ampollini, its founder and head of performance would like to share some tips on how to get the most out of your investment when looking for digital marketing support.
Build a robust Request for Proposal (RFP)
The first step is to build a solid RFP. You can find many free templates on the internet, pick one and make sure you cover all the essential requirements. Try to be as exhaustive as possible. 
Once you have the RFP ready, you will need to send it to a few agencies, ideally 3 to 5. You could ask friends and colleagues in the know for a recommendation or alternatively, search on Google. Do ensure they cover all the services you are looking for. An ideal shortlist will include a mix of recommendations and search results.
Now is time to get in touch. Send the RFP and give each agency an opportunity to present you with a proposal – don't forget to set a deadline for the response up front. Also, provide availability for a Q&A straight after they receive the RFP. You'll get better responses as a result.
As part of the RFP, be sure to provide the agencies with an indicative budget. Ask for a suggested strategy and a budget split together with detailed forecasts (to enable you to track your return on investment accurately). Utilising the correct marketing mix is essential, and an experienced agency should help you get it right.
Choosing the right agency at this stage early stage of your business is extremely important as it then gives you the opportunity to build a long-lasting collaboration. As the relationship grows and matures you should expect to see better results, as at it takes time for any agency to properly understand your business, products and/or services, competition, markets etc. Having to replace agencies can get very expensive and time consuming, so it's important to put the hard yards in at the beginning to find the right partner.
Integrated Vs Specialist
For startups one fully integrated digital marketing agency is better than lots of specialists. Of course I would say that, I run an integrated agency. But it's true. When considering an agency and after establishing the marketing mix that works for your business you may be tempted to pick different agencies as per their channel specialism i.e., one for SEO, another for content, one for paid ads and so on. This is all well and good, but this approach can only work if you have both adequate resources to the pay fees for each agency and an internal team to manage them appropriately.
To maximise both ROI and your chance of a smooth collaboration with your agency partner, it's best to find one agency with the resource and expertise to appropriately cover the different digital marketing channels you wish to employ, be it search marketing, social commerce, content, data analysis etc. The wider their scope the more likely they are to employ a more rounded digital strategy on your behalf, based on their expertise. Taking this approach also means that one agency will manage all your marketing acquisition channels and have access to all your data, making it a lot easier - and faster - to distribute investments across different channels.
When deciding between independent and networked agencies the big networks undoubtedly bring benefits, but they also tend to work with big clients for big fees, so it's easy for startups to get lost in terms of their priorities. And they're normally the more expensive option.
Parting considerations
Look at agenc

y

 client portfolios and experience:

D

on't automatically go with an agency

that has large numbers of

big clients. There is a danger smaller clients

perhaps

don't get treated as they should.

Likewise,

don't go with an agency that doesn't have previous experience in your field or working with

clients similar to your business in some way

.

If you plan to expand internationally

, ensure your chosen agency has an in-house team of local specialists. Most agencies use translation

service

s to work in foreign markets, that's not as effective as working with in-house local specialists.

Data and tracking are essential for a successful digital campaign.

Make sure to ask the agencies you are talking to for some examples of

their

reporting

as part of your due diligence

.

And don't forget to a

sk how they will use data to manage your projects. 
With all this information, you should be able to select the right agency to partner with. Prioritise one you feel you can forge a long-term relationship with. And once you appoint them, be patient. The more time a good agency's team spends on a project the better the results that follow will be, as the team develops their understanding of your business over time.