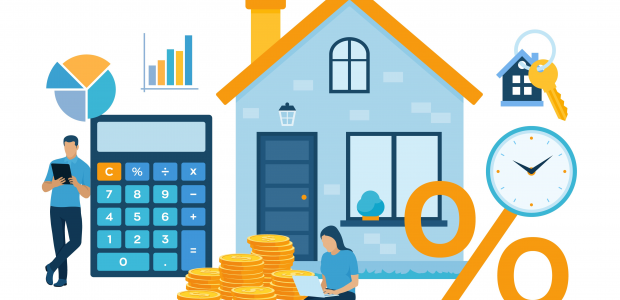 Digital Horizon invites venture capital investors to try on the future of fashion with 'digital clothing' NFT
Digital Horizon has launched its capsule collection of digital clothing designed for the venture capital investor of the future. The limited-edition collection is available on OpenSea. Investors and partners of Digital Horizon will receive an NFT as a gift, with a limited number of additional NFTs of the collection available for the wider public to purchase. In addition, the collection can be tried on via Texel's Telegram bot.
In collaboration with Alexander Kurmanin, a young digital and physical fashion designer, the collection is a playful attempt to understand and reflect the changes taking place in the worlds of venture capital and technology, through the medium of design. The clothing collection offers smart solutions to the challenges of the future – from clothes which protect the wearer's identity, to inbuilt servers and wearable air filtration systems. All background images were created by NFT-artist Pavel Kharitonov.
Digital Horizon's New Age of Venture capsule collection features five items:
Venture Warrior – an outfit for important negotiations and meetings, featuring a nano-crystal mesh for hacking protection and a gala-pixel biometric display.

Unicorn Whisperer – focuses on reliability for the wearer, including a portable server and CyberID technology for secure login to anything.

Green Factor – is technology's answer to casualwear, with a built-in air filtration via a portable electricity generation system and storage.

Exoscout – is designed to adapt to all conditions, featuring microcomputers and new material "BiPlastBlock", which creates a microclimate suited to the wearer.

Neo Normcore – reimagines comfort, including pressure and humidity control sensors and functional printed circuit boards.
Collection Designer, Alexander Kurmanin commented: "The future is full of unknowns. One that fascinates me is: how will the clothes of the future be able to meet our future needs?
"For this project we have created five items for the world of tomorrow, from thermal control and integrated technology to external connectivity. This clothing of the future is a fusion of high technology, minimalistic design and convenience."
Alan Vaskman, Founder and Managing Partner at Digital Horizon commented: "The end of the year is usually a time to look towards the future. We're passionate believers in tech-driven innovation - but we also wanted to have some fun. We've really enjoyed seeing Alexander bring to life what we could expect from fashion in the future of the metaverse and the increasing role technology will play.
"NFTs have exploded in popularity this year, so we decided to merge fashion and technology in our digital capsule collection for our investors and partners.
As well as being available as an NFT, the collection can be tried on via Telegram and Snapchat (Venture Warrior, Unicorn Whisperer, Green Factor, Exoscout and Neo Normcore), and can also be used in Zoom
About the capsule collection outfits:
Venture Warrior –

This suit is the outfit for important negotiations and meetings.

The jacket's nano-crystal mesh provides complete protection of the wearer's identity, as well as protection from hacking.

The shirt – made of gala pixels – can display any information necessary and includes sensors which read the wearer's biometric indicators and provide an accurate assessment of their physical condition.

The trousers contain a motherboard, which acts as a portable server and makes it possible to work from anywhere in the world.

Unicorn Whisperer –

This outfit focuses on reliability for the wearer.

These overalls consist entirely of a large portable server that can process up to 3TB of data per second, meaning all your information is at your fingertips.

Forget about storing passwords because the new CyberID technology adjusts to all possible types of user indications and access is generated automatically when needed, thanks to sensors on the sleeves.

Green Factor –

This minimalist outfit is technology's answer to casualwear.

The jacket is equipped with a portable electricity generation system - air enters the blades and gills of the jacket, undergoes a cleaning system and a complex method processing it into electrical discharges.

The output is the cleanest air, as well as kilowatts of electricity generated. Batteries are built into the trousers, which collect and store the electricity.

This system is the best answer to the issue of air pollution.

Exoscout –

This outfit is ready for anything – from changing weather to the latest technological updates and advances.

The technology is everywhere - starting from weaving fabric "hackathon" (which protects from any external natural or man-made attacks) and ending with the new material "BiPlastBlock", which adjusts to the wearer's preferences and creates a personal microclimate.

Microcomputers in the sleeves perform computational processes, ensuring the outfit functions correctly.

Modularity is key – choose which elements of the outfit you need today. This is a chance to experiment and work out your unique style.

Neo Normcore –

This design is all about comfort.

A comfy, classic knitted fabric made of soybeans and recycled paper that protects the finest wires, as well as pressure and humidity control sensors.

The technology in this suit is used intelligently and the functional printed circuit boards on the back allow you to connect other components to expand the memory, add improved optics and make other changes without issue.