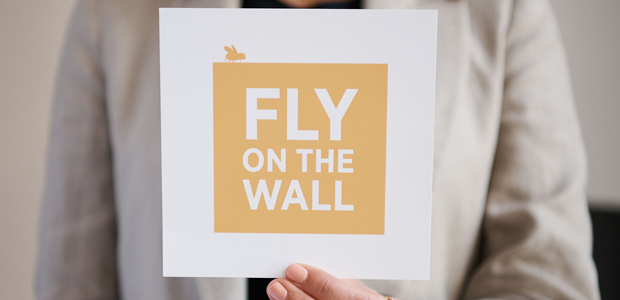 The digital fly on the wall
In the summer of 2020, I made the leap and set up my social listening agency. Realising there weren't many agencies in this space, let alone agencies headed up by women of colour, I felt there was ample opportunity to bring my unique perspective and experience to the world of data and listening. (Disclaimer: setting up your own business is not for the faint of heart.) 
I'm a true believer in the power of manifestation and goal-setting. In 2015, I worked with a personal trainer for a couple of months. I loved exercising muscles I didn't even know existed and enmeshing myself in nutritional info. Thousands of squats later, I decided to become a personal trainer myself. After a three-month course, I qualified as a level 3 PT. 
Setting up my own business happened in the same way. 
I worked at two startups in my mid 20's and, without sugar-coating it, both experiences were very challenging and left me doubting myself. Looking back, those jobs were my baptism by fire. The challenges I faced taught me so much about myself and were the catalyst to start my own business. 
During the pandemic, I had time to reflect on what I wanted and that's how Fly On The Wall Digital was born. After getting my website set up and nailing down my social media handles, I felt like I was ready to launch. I reached out to my contacts and was amazed by how my network reacted. I was overwhelmed with the support and lucky enough to have some friends pass on my details to companies who were in the market for social listening expertise. Fly On The Wall Digital was off to a flying start!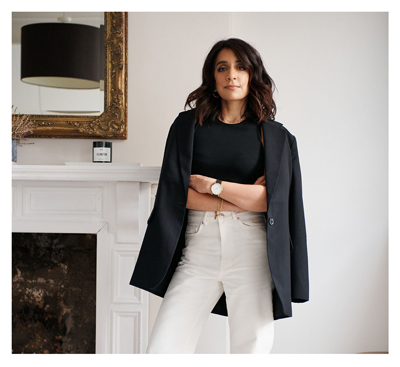 In the previous 'Women in Tech' Startups issue, it stated that the number of women in tech was shockingly low. The issue also highlighted a serious lack of diversity when it came to CEOs and founders within the industry. 
As a data geek, I believe the numbers say it all; only 19% of those who work in tech are women. As a woman of colour, in tech, I'm here to say that the two are not mutually exclusive. In fact, bringing in more women and, specifically, women of colour isn't just a box-ticking exercise, but an opportunity to do better business. 
Along my journey, I've drawn inspiration from many women in the industry who've been bossing it. A couple have even been past colleagues, including Sarah Hennessy who used to be one of the MD's at MEC (now Wavemaker), Alex Mahon (CEO of Channel 4), Cathy Brown (founder of Boxology), Alice Liveing (PT and author) and Grace Beverley (founder of Tala and Shreddy). 
Sure, being your own boss is tough, but I feel confident about Fly On The Wall Digital's future. With more than a decade's worth of experience across all brand sectors, including FMCG, finance, fitness, travel and fashion, I'm so proud of what we've achieved so far and can't wait to build out the team. 
Fly On The Wall Digital identifies patterns and trending topics to help you meaningfully engage with your customers online. We listen to what's being said about your brand so that you can get to the bottom of who your customer is and what makes them tick. We offer a vast range of reports: from influencer mapping to brand health to trend forecasting. 
We leverage a combination of best-in-class tools and real-life people with real-world experience (no bots!) to transform online buzz into clear insights that will drive your communications. 
Find out more about our team of flies here.