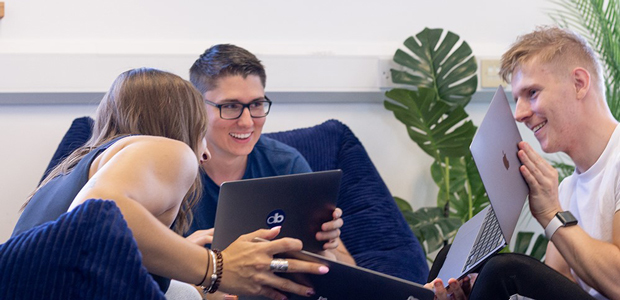 Digital advice strengthens online sales
To help businesses capitalise on shoppers' appetite to buy local, web development and digital marketing agency, digitalbeans, releases advice on key areas for online investment.
Last year online shopping hit record highs, at its peak e-commerce accounted for 34% of all sales1. Consumer shopping habits also shifted to support smaller retailers, with almost three-fifths of UK shoppers now buying from local businesses more than they used to2. The news gives a boost to the UK's independent retailers and local producers, which SME growth specialists digitalbeans believes is key to the future retail landscape.
Leveraging consumer sentiment, digitalbeans outlines the biggest opportunities for local retailers and producers to drive online sales and grow in spite of market challenges.
Direct to consumer websites
Amazon's continued growth, worldwide service and reach exemplifies the appeal of third-party marketplace sites, but it should only be part of the retail strategy. Reduced reliance on physical retail real estate enables retailers to level up their own online presence, giving greater control over customer relationships, brand experience and consumer data.   
Upgraded visuals
With restricted in-store visits giving shoppers improved online browsing experiences is crucial. Investment in quality photography and videography supports sales, improves brand appeal and can be used for wider marketing and promotional activity.
Promotions and digital loyalty schemes
Covid's effect on the economy and household financials will mean shoppers are looking for value but that doesn't always mean best price. Producers may be able to offer lower prices for direct purchases but limited editions, trial flavours and alternative product sizes also provide an incentive to buy direct. Using data to build online customer profiles plays a key role in maintaining targeted communication channels and rewarding loyalty with personalised offers – firmly securing establishing retailers as preferred.
Elevated experiences
Consumers are less tolerant of clumsy purchasing experiences online than in-store so upgrading website features to streamline purchasing processes is vital for success. Directing digital advertising directly to exact product pages, promoting similar items to upsell and using autocomplete functions to speed up checkout are not new but remain best practice. 
Independent retailers are recognised for offering superior and a more personal customer service and can use this advantage to develop deeper, lasting relationships with online shoppers. Understanding the services that best help shoppers, such as personal shopping video appointments, will differentiate from larger brands.
Build communities
Community spirit is a huge drive behind consumers' desire to shop locally and independent retailers are perfectly positioned to create an online hub that connects customers to news, people and causes in their area. This ensures retailers go beyond supporting shopping needs to win a lasting place in consumers' hearts.   
Piperis Filippaios, MD at digitalbeans, said: "E-commerce was already an area of huge growth potential. But the pandemic accelerated the shift to online shopping, levelling the playing field for independent retailers and enabling them to compete with high street chains. Investment in new activity can be daunting, particularly for SMEs during economic uncertainty, but we are confident that developing well-executed e-commerce platforms now will benefit retailers and producers in the long run.
"Startups and SMEs contribute hugely to the UK economy and their success is vital to the retail sector's recovery, they must be supported to maximise the potential of online in order to survive. We've identified crucial considerations for small and mid-sized brands looking to develop an online shop that will secure sales, carve out their niche in the marketplace and can be scaled up as they grow." 
Last year, digitalbeans launched its guarantee to remove financial risk around digital marketing activity, which promised to achieve an agreed return on investment within six months.