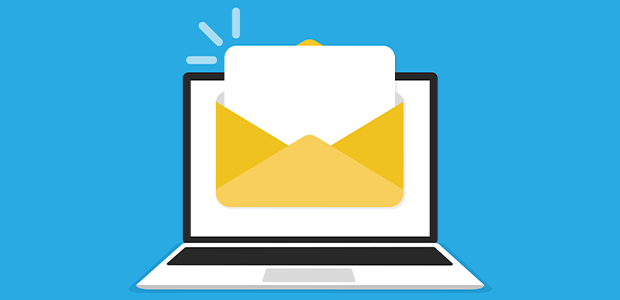 A Deep Dive into Email Segmentation Best Practices
Every entrepreneur needs a large, engaged email list. After building it, the next step is personalised outreach. Remember, each subscriber is unique, with distinct demographics, lives, and needs. To keep them engaged and positively impact your bottom line, you must employ precise email segmentation.
This article delves into email segmentation's best practices, ensuring effective audience targeting across any business model or industry.
What is Email Segmentation?
In simple terms, email segmentation is how you categorise your email subscribers into smaller, more defined segments, based on a set of criteria or attributes. It's akin to a tailor measuring each customer individually to provide a perfect fit, ensuring that each piece of communication is customised to resonate with the recipient's specific needs and preferences.
Personalisation – The Key Ingredient for Segmenting Emails
At its core, email segmentation is about delivering personalised content that appeals to the individual characteristics, behaviours, and preferences of each subscriber. It transcends the one-size-fits-all approach, promoting engagement, enhancing the user experience, and, ultimately, driving conversions.
What Benefit Does Email Segmentation Bring to a Business?
It doesn't matter what your business model or revenue model is, or what stage of its life cycle it is in. Segmenting emails serves some pretty tried and tested benefits. Having consulted for multiple businesses in the last 7 years, I have seen some pretty common benefits that businesses have experienced before they started segmenting emails and after they started doing so.
Enhanced Engagement
When emails resonate with the recipient's specific needs and preferences, engagement is inevitable. Segmentation ensures that your emails are relevant, inciting opens, clicks, and interactions.
Improved Deliverability
Segmented emails tend to have higher open rates and lower unsubscribe rates. This positive engagement signals to email service providers that your emails are valuable, enhancing your sender reputation and improving deliverability.
Increased Conversions
Personalisation, facilitated by segmentation, not only elevates engagement but steers the recipient through the conversion funnel with content and offers that align with their unique journey, amplifying conversions.
My case study:
While working with a California law firm, I observed low client conversions despite high website traffic. The firm's generic RSS feed emails lacked personalisation. By implementing tags based on subscriber behaviours, such as visited pages and downloaded e-books, we transformed the email strategy. This resulted in a staggering 14x increase in leads within just one month.
Segmentation Criteria: The Building Blocks
There are three main segmentation criteria:
Demographic – Age, Gender, Occupation etc.

Geographic – Location-based Personalisation, and

Behavioural Segmentation
While the first two are quite simple, behavioural segmentation is not. And, it is where the magic lies.
Behavioral Segmentation - Action-Driven Insights
Behavioral segmentation dives deep into the actions and behaviors of subscribers. It considers website visits, purchase history, email engagement, and more.
By monitoring and analysing these behaviors, marketers can craft emails that align with the recipient's interaction history and preferences.
Abandoned Cart Emails
For instance, a segment of users who abandoned their shopping carts can be targeted with customised reminder emails, featuring the very products left behind, perhaps sweetened with a special offer or incentive to complete the purchase.
Content Engagement
Segments based on content engagement can receive more of what they love. If a segment frequently engages with content about a particular topic, sending more content on that topic is likely to spur engagement.
Technological Aspects of Segmentation
Choosing the Right ESP
The choice of Email Service Providers plays a pivotal role in effective segmentation. ESPs equipped with advanced features facilitate effortless segmentation, automated workflows, and detailed analytics. So, choose an ESP that offers flexibility, scalability, and ease of use.
Integration with CRM Systems
The integration of ESPs with CRM (Customer Relationship Management) systems ensures a seamless flow of data, enabling refined segmentation.
Every interaction, every preference captured in the CRM, becomes a valuable data point for crafting segmented emails.
Personalisation Techniques
Dynamic Content: Customise every email element, from subject lines to CTAs, based on recipient segments to boost relevance and engagement.
AI-Powered Recommendations: Use AI to analyse data and offer personalised product suggestions and content based on past behaviours and preferences.
Testing and Optimisation
While you can use A/B testing to compare two email versions across different segments (with only one change), multivariate testing allows you to compare multiple changes in one go. Use these tests to understand what resonates with your audience and keep optimising future campaigns for better engagement and conversion rates.
Analytics and Insights
In the realm of email segmentation, data is king. Every open, click, and interaction is a goldmine of insights that feed into refining segmentation criteria and personalisation strategies.
Analytics tools embedded within ESPs or third-party integrations can track a plethora of metrics, offering a panoramic view of campaign performance.
Key Performance Indicators
Identifying and monitoring Key Performance Indicators (KPIs) like open rates, click-through rates, conversion rates, and unsubscribe rates is important for consistent improvement in your campaigns.
Advanced Data Mapping Using Predictive Analytics
Harnessing advanced analytics, including predictive analytics, takes email segmentation to new heights. It looks at past trends and data, then uses some smart math (like regression analysis) to guess what your audience might want next. It's like being able to read their minds, letting you create super relevant, almost prophetic emails.
However, note that it is always important to deep dive into data and check out multiple regressor variables that push your traffic to get a better analysis.
Enhancing Subscriber Experience
User Journey Mapping - Crafting Customised Paths
Each subscriber is on a unique journey. Mapping these journeys for different segments unveils touchpoints and opportunities for personalised engagement. It ensures that emails align with the recipient's current stage in the browsing, consideration or buying journey, offering content and offers that are relevant and timely.
Automated Workflows
Automated workflows, triggered by specific actions or behaviours, ensure that engagement is timely. For instance, a new subscriber can trigger a welcome email sequence, while a product view can trigger personalised recommendations. Automation ensures that opportunities for engagement are never missed, and personalisation is real-time.
Always Ask for Consent When Collecting Your Audience Data
With increasing regulations such as the CAN-SPAM Act, and the GDPR, I should warn you that when you collect these touchpoints as well as UID (Uniquely Identifiable Data) from your audience, you should explicitly ask them for their consent. This is not just a legal practice, but also a good marketing practice, as your audience shall be warmer to your emails.
Actionable Steps to Implement Email Segmentation
To tie off what I said, here are three simple takeaways that will help put your email segmentation in practice ASAP (just follow these) -
Step 1: Find and Implement Touchpoints Where You Collect Data
The foundation of effective email segmentation lies in collecting quality data. Implement strategies to gather data at various touchpoints - subscription forms, website behavior, and purchase history.
Step 2: Define Segmentation Criteria
Determine the criteria for segmentation, which could range from demographic details to behavioral patterns. Customise these criteria based on your business niche, target audience, and marketing goals. The objective is to create segments that are distinct and responsive to tailored content.
Step 3: Create Segmented Email Lists and Automations
Utilise your ESP or CRM to organise the collected data into segmented lists. Each segment should represent a specific category of subscribers, defined by the predetermined criteria.
Wrapping it up
Email segmentation is all about making your emails more relevant to your audience. It is grounded in the principle of delivering personalised, relevant, and timely content to subscribers, recognising their unique characteristics, behaviours, and preferences. As such, you must continuously optimise your process by always geeking over the stats of the previous emails – always check the open rates, click rates and improve the next emails thereupon.