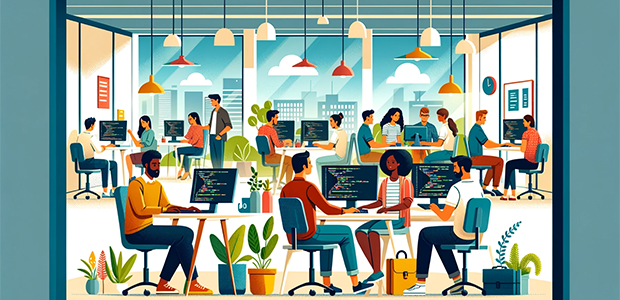 Daytona Secures $2M to Fill Enterprise Void
Daytona, the self-hosted platform specialising in "Development Environment Management," has successfully secured £1.6 million in Pre-Seed financing, surpassing its original goal. The investment round drew substantial investments from notable figures in the developer tools domain.
The venture received robust support from respected industry stalwarts, including Abhinav Asthana of Postman, Charity Majors of Honeycomb, Christian Bach of Netlify, Prashanth Chandrasekar of Stack Overflow, Zach Lloyd of Warp, Milin Desai of Sentry, and Paul Copplestone of Supabase. Their backing affirms the promise and direction of Daytona's strategic plan. Leading the venture capital contributions was 500 Startups, alongside significant participation from Tiny.vc, Silicon Gardens, Darkmode VC, and Firestreak Ventures.
Daytona is meticulously engineering a solution that streamlines the establishment of standardised and secure development settings, automates the configuration of new project branches, and enables seamless sharing of environments within teams. The platform boasts compatibility across all IDEs & GIT providers and conforms to prevailing standards such as Dev Container. Essentially, Daytona presents features similar to Github Codespaces, but with the distinct benefit of being self-hosted on a company's private servers.
Tracing its roots back to 2009 with a project named PHPanywhere, which later transformed into Codeanywhere, Daytona's founders have spanned a 14-year history within the Cloud Development sector, gaining in-depth insights into user demands and industry hurdles. With this knowledge, Daytona is constructing a development tool that fills a gap currently present in the market.
"With this capital injection, our goal to establish a benchmark in Development Environment Management, especially within the enterprise segment, becomes increasingly tangible," Ivan Burazin, the co-founder and CEO of Daytona, stated. "The resounding endorsement from our peers and backers in the DevTools community represents not just a vote of confidence but a united effort to revolutionise the development environment sphere."
"I'm immensely excited to support Daytona's pursuit of setting a new standard within the Development Environment arena," said Abhinav Asthana, the Founder and CEO of Postman. "Given Daytona's profound experience in cloud development, the team is exceptionally well-equipped to tackle the everyday challenges faced by developers."
The funds from this financing round will be directed towards accelerating product enhancement, enlarging the Daytona team, and boosting market presence, particularly among large-scale enterprises where the need for self-hosted solutions is critical.