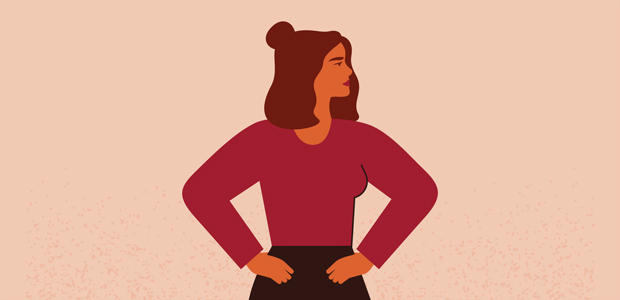 Dancer turned entrepreneur redefines marketing with futuristic approach
Every journey that ever began, never came with a prequel of how it is going to be. It is only when we walk past it, do we experience, learn and evolve. The same goes with starting up. You might not have a background, but you have your experience, grit and discipline that keep you moving forward. Being young is a power in itself, but it only benefits when you know what you are doing and how it adds value. 
This story is of a young woman entrepreneur who never belonged to a business family. "All I had was the disposition to do something of my own and an itch to create something that can add value to the industry I am in," Kunika candidly said. Kunika Singh Rathore is the Founder and CEO of The Unknowns Agency, a new age marketing agency based in Delhi, the capital of India.
She comes with years of experience in the marketing and advertising industry while working for global marketing leaders like HogarthWW, Ogilvy and Grey. She and her team at the Unknowns have worked with many Fortune 100 and 500 brands like Apple, Bose, J&J, Emirates and others. The learnings from her journey and the will to support other young entrepreneurs made Kunika to step up and give mentorship at organisations like AIESEC, FICCI, Entrepreneurship Research and Incubation Centre (Delhi University) and The Brood Incubator. 
Kunika bootstrapped the Unknowns agency in 2018, at a time when the marketing world was seeing a sudden surge of new age marketing. She always had the knack of understanding what the consumer wants to see and experience. Through the Unknowns, she wished to make marketing more interactive and communicable for consumers. With a careful mix of technology and creativity, they focus on making a consumer interact with a brand and experience it more closely. She believes that humans never forget experiences in their life. Hence, creating indelible experiences that make them reminisce about it is very vital.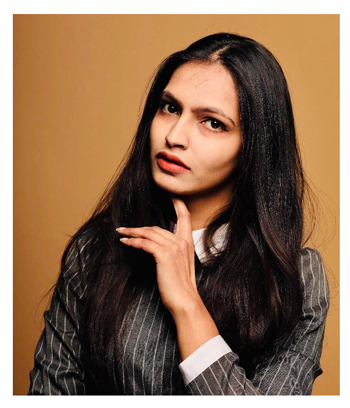 Kunika was at a point where she continuously underwent changes and learned many new things. "When you are a young entrepreneur and a woman, your experience is different from what others in the room have had. I always wanted to share what I learned as a woman and a founder," she said. Kunika has shared her entrepreneurial journey at TEDx as a speaker. She is also a mentor at several national and international organisations and incubation centres like AIESEC, FICCI, Entrepreneurship Research and Incubation Centre (Delhi University) and The Brood Incubator. She is an advocate for people with mental health and anxiety issues, and talks about basic day-to-day mental issues on her podcast – The KunikaRathore Show.
The inception of her journey
Kunika had no plans on being where she is today. She was a professional dancer and wanted to stick to dance all her life. She was developing the website and managing social media of the dance company she worked at as a dancer. Well, here was where a new chapter of her life unfolded itself. Her acquaintance saw her working on the website and praised her work. He had a job opportunity at the place he worked and eventually asked Kunika to appear for the interview. Determined to be a dancer, Kunika denied at first, but eventually gave the interview when her father persuaded her to give it a try. She sat for it, got hired, and well, as they say she never looked back.
In her work tenure at the HogarthWW, Kunika learned everything from digital to design and from writing to branding. She was certain that she wanted to do something of her own. Kunika hence decided to quit her job at a point when she was already handling the APAC team for Hogarth in India. This is when Kunika kicked off the Unknowns Agency. 
The journey and how it's going 
She said: "Of course hard times are a part of entrepreneurship. Back then, Unknowns was new, and I was young and a woman to top it all. It all made a perfect trio. I had to deal with it all by myself but it definitely helped me learn many things." 
Just like every other startup, The Unknowns also faced its own set of challenges. The greatest learning for her was to trust what her team did and let them have a work environment where they could use their expertise and create an asset. Both her and her startup were young in the industry. The only way to gain trust was by keeping her experience and expertise on the table and presenting how uniquely her team could add value to the clients. 
"When you are a woman, people will look at you before they listen to you. Make sure once they listen to you they end up talking about your skills and knowledge and what you can bring to the table," she added.
When your team is happy with you, you know you're doing it right. Being a people's person is much easier than being a leader. When you are the founder, your business breathes on the idea you started it with. Your team is an asset and you have to treat both the business and the team like your own child. Giving them sweet and hard times are all a part and parcel of this journey of being a family at work. However never forget that a team cared of, takes care of your vision and mission automatically.
What keeps her going?
"When I started, I knew one thing very clearly, that this is what I love doing. And when you love something so dearly, you just can't let it be but put more effort into it," she said.
We always have challenging times, but one thing is certain that there is always a way out. You only need to see it. Kunika learnt this fact very early and that's what keeps her going. 
She has been a pro-active speaker, mentor and an advocate for young people and startup entrepreneurs to be. She thinks that there will always be someone in the same place where she was once. By sharing her story and learnings, she wants to help people who are stuck. She didn't have anyone to guide her, but who said she shouldn't be either? While she also talks about her experiences, she also raises awareness on day-to-day anxiety issues that many people face these days. The pandemic did take a toll on everyone's mental health, and if you can, why not lend an ear to listen?
The most important lesson learnt so far
Kunika has lived by the message: "One day you will leave this world behind, so live a life you will remember."
It's not about the goal you have to achieve, it's more about the journey that makes you achieve it. We need to stop postponing that much needed holiday and start taking breaks when too exhausted. No fun and only work will only burn you out. So take breaks, make plans and take measured risks. The rest will follow!