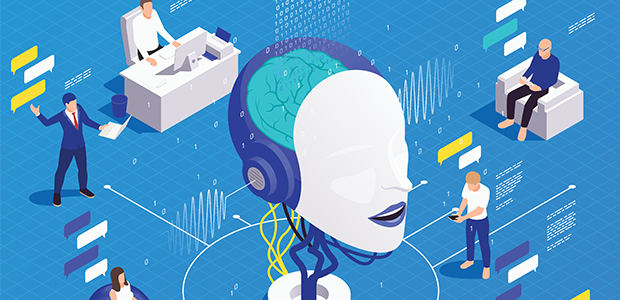 DAI Magister forecasts over 250 European deep tech M&A deals in 2024
A contraction in VC funding and non-existent IPO market will stimulate an M&A resurgence for growth-stage European deep tech companies, according to Oliver Warren, Associate at DAI Magister.
European deep tech investment has followed a similar pattern to the broader tech space, halving since the peak of 2021's boom. Stimulated by investor preferences for ventures with lower capital expenditures and associated risks, startups within the health and bio, transportation, energy, and SaaS and AI verticals have all been affected by the drop-off.
However, if we segment the deep tech market, Dealroom data shows stark differences in funding for deep tech startups at the early, breakout (Series B and C), and late stages. Early-stage deep tech fundraisings have bucked the market trend, due in part to the hype surrounding Generative-AI, receiving the highest infusion of capital for over a year in Q1 2023. In contrast, B and C round fundraises have seen investment activity plummet to $1 billion in Q1 2023 from a peak of $3 billion in Q1 2022.
Oliver Warren, Associate at DAI Magister, believes that this decline in VC funding, coupled with an ever-shrinking IPO market, leaves us set for over $20 billion worth of deep tech M&A in the next 15 months alone, as M&A emerges as the only viable route to profitability for founders and investors.
Warren said: "While venture capital continues to show interest in the sector, the retreat of growth investors and the genuine prospect of a prolonged down cycle ahead has left growth-stage deep tech companies needing to implement stringent cost-cutting strategies to curtail expenses and extend their runways. But even those fortunate enough to have secured inflated funding rounds during the turbulent market conditions of 2021 will soon need additional investment.
"Deep tech companies typically have high burn rates due to their heavy focus on research and development, requiring funding approximately every two years on average. With dwindling access to VC cheques, a non-existent IPO market, and practical limits to self-sufficiency, M&A is already emerging as a valid route to realising substantial profits for investors and founders, even if it doesn't deliver the lofty $1 billion+ valuations seen in 2021.
"We're already seeing more companies take this route. European deep tech M&A activity has rebounded to levels not seen for years and across our focus verticals, spanning Advanced Materials, Space, AI & ML, Cybersecurity and Robotics, European M&A transactions have already rebounded to surpass 2020 levels (183 this year, annualised versus 176 in 2020), with some notable exits such as InstaDeep's sale to BioNTech and SLM Solutions metal 3D printing business being acquired by Nikon.
"In 2024, we forecast 250+ M&A deals in European deep tech, with at least 20 above $100m, making it the strongest M&A year since 2016. A key driver of this resurgence is the substantial increase in established deep tech companies across Europe, with many more companies fielding 100+ employees and sizeable, valuable engineering teams. The funding-driven growth in the size of European deep tech companies now makes many more sizeable, more strategic targets for international acquirers."
Warren concluded: "Overall, we anticipate the remainder of 2023 and 2024 will be banner years for European deep tech M&A, with potential deal value reaching $20 billion or more in the next 15 months alone."