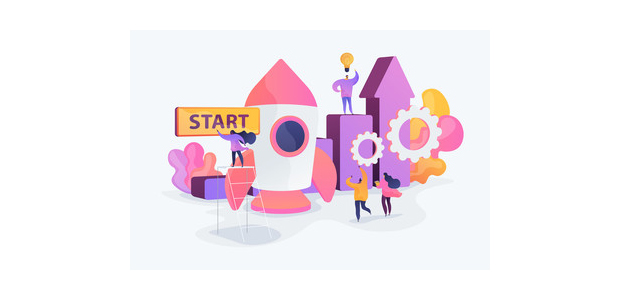 CYL-HUB launches Friday with a major regional event at the Feria de Valladolid
The international hub of innovation and technological entrepreneurship of Castilla y León will have its grand launch with presentations by leading experts and leaders of the national and regional ecosystem
A project subsidised with 1,342,280 million euros by the Junta de Castilla y León and channeled through the European Union's Next Generation funds
The launch event will take place on Friday 4th February from 10:00 to 16:30 in Auditorium 2 of the Feria de Valladolid, where the actions and activities to be carried out during the two years of the CYL-HUB project will be presented.
During the meeting there will be round tables, networking at the highest level with investors, corporations, media, and universities of regional, national and international scope, as well as the presentation of the challenges of several corporations of Castilla y León so that later startups of reference in the region can debate on the state of the ecosystem of the territory and how to move forward in order to give it greater cohesion and internationalization.
The event will begin with a presentation of the project by Emilio Corchado, CEO of Startup Olé and Director of CYL-HUB, which will give way to the European unicorn, Vincent Rosso, Co-founder of Blablacar and CEO of Consentio, who will give a talk about his experiences as a successful entrepreneur, with René de Jong as moderator.
After the inspirational talk, the first round table on public-private innovation will begin, in which leading experts will address issues related to the characteristics that must be in place to be considered a true innovation hub or what entities can contribute to the CYL-HUB community. The panel will be made up of Guillermo Jiménez, Director General of ICO-AXIS, Pilar Carrato, Economic and Financial Director of CDTI, José Zudaire, Director General of ASCRI, Esteban Mayoral, Deputy Director of the RTVE Innovation Centre, Manuel Navarro, Head of Innovation Programmes at RENFE, Erika Escolar, Director of Capital Energy Quantum and Sergio García, Venture Building Manager at Enagás. It will also be moderated by Esther Molina, renowned innovation journalist.
This will be followed by a presentation on the challenges facing a selection of corporations in Castilla y León from the point of view of new technologies, sectors and challenges associated with open innovation or technological entrepreneurship, which will be presented by Javier Villacampa, Corporate Director of Innovation at Grupo Antolin, Andrés Hernando, CEO of Hiperbaric and Paco Hevia, Corporate Director of Galletas Gullón.
The second round table of the day will be on innovation, open investment and new opportunities for the Communities, especially for Castilla y León, in which the speakers will discuss the possibilities of accessing different funding channels through financing rounds. The round table will be formed by Jesús González, Managing Director of BME Growth, Jorge Gómara, Head of the Business Factory Auto initiative at CEAGA, Guden García, Portfolio Manager at Criteria Caixa, Javier González, Innovation Manager at Acciona, Luis Ruano, Director of RICARI and Fernando Moroy, CEO of GDSFIN and Keiretsu Business Angels. The round table will be moderated by Andrés Dulanto, well-known Editor-in-Chief of Economy and Business in the mainstream media.
The third round table will discuss innovative startups and SMEs in Castilla y León, as well as new opportunities to boost the green transition. The panel will be formed by Vincent Rosso, Co-founder of Blablacar and CEO of Consentio, Mario Carrero, CEO of H2Greem Global Solutions, Adriana Casillas, CEO of TEBRIO, Eduardo Delgado, CEO of Roams, Roberto Delgado, CEO of Mlean and will be moderated by Gracia Sánchez, CEO of Infinity Group and President of Woman Leader.
Finally, Emilio Corchado will close the meeting and invite all the speakers and attendees to a networking cocktail to conclude the launching day of the CYL-HUB project.
All those interested, especially the self-employed, young people, entrepreneurs, students, women entrepreneurs, rural areas, startups and SMEs in Castilla y León can attend or follow the big launch of CYL-HUB via streaming completely free of charge. All they have to do is register for our event via the following links:
In person: https://www.eventbrite.es/e/entradas-evento-de-lanzamiento-de-cylhub-217826724597?ref=estw
Online: https://www.eventbrite.es/e/entradas-evento-de-lanzamiento-de-cylhub-version-digital-255288804687