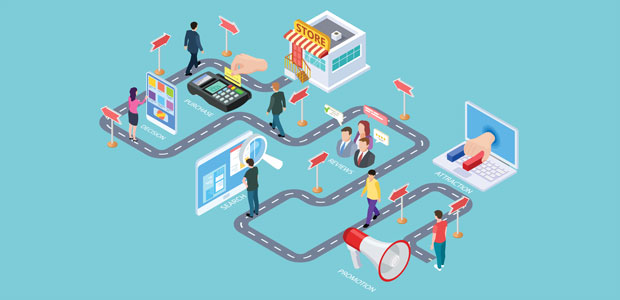 Customer service vs customer experience - What is the difference?
Even though customer service and customer experience are related, they are far from the same. One focuses on human relations, and the other is the sum of a customer's entire journey with a brand or company.
When it comes to customers and how you service them, you need to consider the difference between customer service and customer experience. A lot of businesses will focus on customer service. They'll provide the best customer service possible by answering customers' questions and providing solutions to their issues. So why aren't all these businesses able to give the type of customer experience customers expect?
Customer Service is the provision of help to customers after buying a product or service. While customer experience is how it all feels from the moment consumers learn about your brand until they make a purchase.
So instead of only focusing on supporting your customers after they purchase something from your company, understand how important the whole journey will improve their customer experience. Because the customer service does put the company's interests first while customer experience puts the customer's interest first.
What is customer experience?
As previously mentioned, the customer experience is the journey a customer takes with your business, from the moment consumers learn about your brand until they purchase. Which makes it a key brand differentiator and an essential factor in the success of any business.
According to a report shared by SuperOffice, customers spend 140% more and keep their loyalty when they rate a company highly for customer experience.
To help you visualise a customer experience journey, let's share one that happened with me.
After researching some long-lasting necklaces, I was targeted on Instagram with ads about sustainable and durable jewellery companies. As I was tired of replacing my jewellery every month, I decided to invest more money in more durable and sustainable materials for my collection.
After a period of being targeted on Instagram, I chose three different brands to visit their website. In the first one, the pieces were beautiful, but the price was too high. The website usability wasn't the best in the second store, but when I came to the third one, that was it. When the home page loaded, I was already struck with a jewellery box set with 12 pieces at an excellent price. Still, I had to make sure that I would like their jewellery in person and that they were long-lasting jewellery.
I navigated through their store and noticed they had a sale buy two, get three pieces of jewellery. Straight away, I thought, okay, I am convinced. At that point, I was sure I was going to buy something. After selecting my three pieces for the price of two, I finalised my purchase, and now I had to wait.
On the next day, I purchased my items, and I received the royal mail tracking code in my inbox. The code wasn't working yet, but the message Royal Mail website informed me it could take 24 to 48 hours. So I waited for the next and nothing. The following day, I sent an email to their inquiry email. They replied after 24 hours already apologizing for the delay and sending me a 20% discount for my next purchase. two days later, I received my necklaces.
Yes, there was a problem with the delivery. It arrived in seven days instead of four, which could've been a negative customer experience. Still, it wasn't because the team was so supportive of my enquire that I didn't mind waiting a few days longer.
When the pieces arrived, and I saw the material, I was 100% sold and ready to fill my basket again and now use my 20% discount.
Even though I had a minor issue with my delivery, the overall experience was very positive. I was targeted on Instagram at the right time; their website was clear, the customer team was on point, and the pieces were perfect. As a customer, I am thrilled, and I will recommend them.
What is customer service?
Customer service refers to the customer support function of a business. It's the help and advice offered to customers when they have a question or an issue concerning your product or service. AKA, my contact with the support team of the jewellery store mentioned previously.
Different from customer experience, a customer service is an isolated event. It only involves customer-facing departments, such as agents in your contact centre or employees in physical stores.
Customer service is the sum of a customer's entire journey with a brand or company. In my case, when my delivery was delayed and I reached out to the store's customer service team, as previously mentioned.
Customer service is a vital part of doing business, but it also lacks the ability to separate one company from another. While companies that excel at customer service have a loyal customer base, they don't necessarily draw new consumers in. The ones who do are the ones that focus on creating an amazing experience for their clients, which includes both superior customer service and an understanding of what their customers' needs are. It's not enough to offer excellent customer service – it's crucial to be in tune with your market and to understand the psychology behind what drives people to purchase your product or use your services. Once that piece of the puzzle is added into customer service, you'll be able to create an incredible experience that leaves your customers coming back for more.
While customer service and the customer experience are very different, both are crucial for any business that wants to retain customers and build a successful brand image.