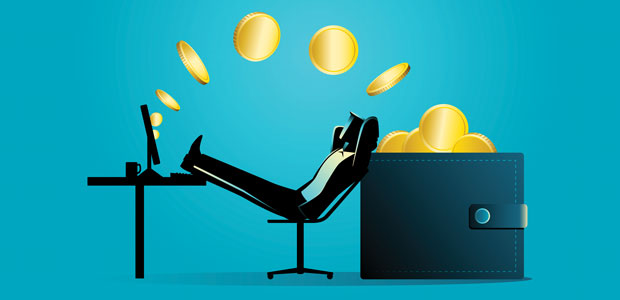 Crypto Wallet for beginners
As the cryptocurrency market is becoming more and more popular, many people are trying their luck by trading various cryptocurrencies. You also need to be aware that there is a huge profit to be made in that market. But with that said, it also brings certain risks. In order to start your trading adventure, you will need a crypto wallet.
You have a wide range when it comes to this segment. But there is also the best crypto wallet for beginners that is more suitable for you and other users who are just starting their journey.
A cryptocurrency wallet is providing you with a digital solution in order to securely store and manage blockchain assets and cryptocurrencies. With these wallets, you can send, receive, and trade cryptocurrencies.  Also, every wallet must allow users to store private keys associated with a blockchain ledger. We have listed several wallets in this article, which should help you pick the best crypto wallet for beginners. 
Best crypto wallet for beginners
It is very difficult to choose the best crypto wallet for beginners since there are quite many on the market. You need to know what are the standards that are important to you, that will make a certain crypto wallet stand out from the rest. Is it the simplicity and usability, or are you more of a fan of great design?
We have listed some of the best crypto wallets for you and tried to explain all the features they have. 
Coinbase – a great wallet for beginners

Luno - very intuitive and simple to use

eToro - the wallet with over 500 cryptocurrencies

Trust Wallet – over 5 million users worldwide

Bybit - a wallet with maximum security

Exodus – awesome support for the users
Coinbase – great for newbies
Among the best wallets for beginners, Coinbase is our favorite. It is really intuitive and easy to use. With a friendly interface, you can connect your bank account with ease. You can also store non-fungible tokens (NFTs) and over 500 crypto assets. Your private key is stored on your device and not on the servers. So in that case you are safe in case of cyberattacks on the website. Another great feature is that it offers you a cloud backup so you can protect your digital keys. You just have to realize the difference between Coinbase the exchange and the Coinbase wallet. The only downside of it is that it is only available on mobile and tablet devices for now. 
Luno – easy to setup and use
Another great wallet for newbies is Luno which is very simple to use. You can open a profile within minutes on a mobile device or computer. The only downside of it is that it supports not too many cryptocurrencies at the moment. However, it offers great features such as low fees, secure storage, and interest on crypto savings. That saving wallet is available for Bitcoin (BTC), Ethereum (ETH), USD Coin (USDC). That way, you can make some passive income by just keeping the currencies in your wallet, which is a cool feature. 
Other wallets that you can use
There are a lot of crypto wallets on the market that you can choose from. You just need to check them and see if they suit you. Check out the features bellow of the other wallets.
eToro – trade over 500 cryptocurrencies
One of the most popular crypto wallets is eToro. You can easily open an account and you just need to deposit $10 to start. It allows you to buy and sell over 500 cryptocurrency pairs from your mobile device, which is amazing. You have to also be aware of the fact that it is heavily controlled by the FCA (Financial Conduct Authority) which makes the platform really safe for users. 
Trust Wallet – stake multiple crypto assets
We have also listed Trust Wallet as a great wallet that a lot of people are using nowadays. The fact that it has over 5 million active users shows that people have faith in this crypto wallet. You can find a lot of cryptocurrencies for trading and it will not charge you any initial fees or subscription charges.
Another awesome feature is that it will allow you to stake multiple crypto assets. You can also track the prices of the crypto you are investing your money in without leaving the app. Like Coinbase, the users have full control of the private key and they are not stored on the wallets servers.  Let's face it, it really has some great features that you can use to your advantage. 
Bybit – your coins are safe
If you want maximum security and protection for your coins, then Bybit is the right crypto wallet for you. It is storing your coins offline and they offer full security from scammers. Another good option is that you can stake USDT for 3% APY, and you will receive some great deals too. 
Exodus - the wallet for desktop users
If you are more of a fan that uses computers over phones, then this crypto wallet is the right choice for you. 
It was founded in 2015 by the duo JP Richardson and Daniel Castagnoli. It has an amazing design that really stands out from the others. Furthermore, it brings a lot of features with it, and we will go over them.
You have an option to stake assets directly within the wallet and earn passive income. There are several assets to choose from, such as Cardano, Solana, Cosmos, Algorand. The users can also exchange cryptocurrencies within the wallet, which supports over 145 assets. The transactional fees are not high, so you can start using the wallet right away. It also has its own NFT collection, which is just adding greatness to this wallet. They have joined forces with Magic Eden, which is the leading marketplace for Solana.
And with SportX within your wallet, you can have extra fun while betting on your favorite team. It is the leading decentralized sports betting exchange that supports wallet-to-wallet trading of sports outcomes. Many users showed a liking for this kind of integration within the crypto wallet. 
Conclusion
We have presented you with various crypto wallets that you can easily use. Each wallet has its unique design and features that will probably make your decision hard. The best crypto wallet for beginners however remains all to your personal preference. Whether you choose the features over design or vice versa. Make sure to also conduct thorough research regarding this topic, before you start to invest your money in that.