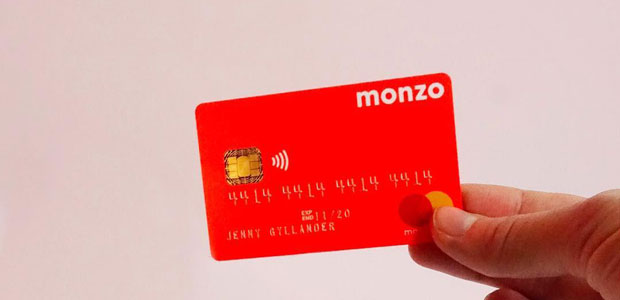 Crowdfunding unicorns: How 7 brands made their fortune  
New research from Uswitch has revealed that crowdfunding sites have helped fund 6 million projects in the past year and are now central to many business plans. It is becoming more popular than ever around the world to use crowdfunding as an investment source for businesses. Not only does it have its financial benefits, using crowdfunding is a great way to gain visibility and build a customer base for startups.
As part of their Crowdfunding Index, the broadband experts at Uswitch found the top 15 crowdfunding sites around the world, with sites including GoFundMe and Kickstarter topping the list. 
With this in mind, Uswitch has revealed the multi-million dollar companies that started their journey as crowdfunding projects and spoke to Simon Bro from LuggageHero to explain why this type of fundraising has been pivotal in the success for the brand.   
So if you are ready to see your company take off, take a look at the most successful businesses below...
1) Brewdog
Bored of uninspiring beer, in 2007 two Scottish men, James Watt and Martin Dickie, started brewing small batches of craft beers at home and less than a year later - Brewdog was born. 
Guaranteed success for the company came in 2011 when they launched Equity for Punks on investment crowdfunding site, Crowdcube. Now one of the sites most successful unicorns, Brewdog has managed to raise a whopping £126m through the campaign - a world record for equity crowdfunding.
2) LuggageHero
Now offering storage options in more than 40 major cities across Europe and North America, LuggageHero has racked up over 1,950,000 hours of stored luggage since its launch. So how did they do it?
Starting in his home town of Copenhagen, Founder Jannik Lawetz was fed up with dragging around his suitcase, so started by putting his idea in the newspaper that caught the eye of investors. Despite originally wanting to be an investor,  Kristian Loekkegaard and Jannik  Lawetz launched LuggageHero as it is today and in 2017 expanded their business to London and New York. To grow the business further, they launched an equity crowdfunding page on Seedrs in 2019 which has raised over £1.6m to date.
3) Monzo
Originally meeting while working for Starling Bank the founders launched Monzo in 2015 as a new type of bank that was based solely on an app. By using Crowdcube; the equity crowdfunding platform, Monzo broke the record for the quickest crowdfunding campaign in history with £1m raised in 96 seconds. 
The company has since gone on to raise £20m through crowdfunding pages and was named Crowdcube's third best Unicorn company in 2018.
4) PopSockets
For creative projects, Kickstarter is the place to go - and has been proven by a successful startup company, PopSockets. 
Now known globally across the world to assist with holding your phone, the company was founded in 2010 by David Barnett after he'd had enough of his headphone wires getting tangled. 
To solve the problem, David stuck two buttons to the back of his phone - but with friends making fun of the ugly design - he taught himself 3DCAD to create 60 prototypes before launching the campaign on Kickstarter in 2012. The campaign has since gone on to raise over £13m since its launch and is still one of the best-selling products on amazon.
5) Oculus VR
At just 20 years old, Palmer Luckey developed the idea of virtual reality as a headset that was better than what was already on the market but inexpensive for gamers. 
Forming a company with John Carmack who was working on a similar project at the time, the Oculus VR prototype was made. After forming as a company, the two entrepreneurs launched a crowdfunding project on creative platform Kickstarter and raised over £1.7m with 9,500 backers, making it one of the biggest crowdfunding stories of 2012. 
Gaining awareness through Kickstarter later allowed the company to be bought out by Facebook in 2014, making it the multi-billion-dollar company it is today.
6) Bragi Wireless Earphones
Taking the audio world by storm, in 2014 Nikolaj Hviid created wireless earphones that could do it all - The Dash. Starting the concept in 2013, Nikolaj developed wireless earphones that allowed you to listen to music, monitor your heart rate and even use Amazon Alexa. Starting as a small team of four, a year later Bragi became widely known thanks to their crowdfunding campaign on Kickstarter. 
Raising £191,000 in their first 48 hours the campaign became the most successful in Europe during 2014. Thanks to the success from Kickstarter, Hviid grew the team rapidly and developed the Dash to become the earphones they are today. 
7) Peloton Exercise Bikes
Mixing cycling with the studio experience, Founder John Foley developed the Peloton Exercise bike in 2012. 
As another multi-million dollar business, Peloton found its success via Kickstarter in 2013. Raising £226,000 on the platform it became one of the most sought after brands by investors thanks to its unique mix of hardware and software while exercising at home. 
For those that don't have the time or money for a regular spin class at the gym, Peloton is the next best alternative workout system, to keep you fit and healthy.  
Simon, LuggageHero spokesperson has commented: "Crowdfunding has had a huge impact on LuggageHero's expansion in the last two years since we launched our first campaign on Seedrs.
"As a startup, we needed financial backing from investors in order to grow, and crowdfunding was a fun and rewarding way to accomplish just that.
"Not only does it allow customers to join in on your mission, using crowdfunding sites allows more people to invest in your business as they can donate even small amounts of money. This meant that more people were invested in watching the success of the company and would share it with their friends, allowing for more word-of-mouth investments too."
Uswitch's top tips for a successful Crowdfunding campaign:
Ask for the right amount of money 

Know who your target audience is (who is going to buy it?)

Offer investors rewards that will keep them interested. 

Be realistic with your target

Factor in costs

Check out the competition