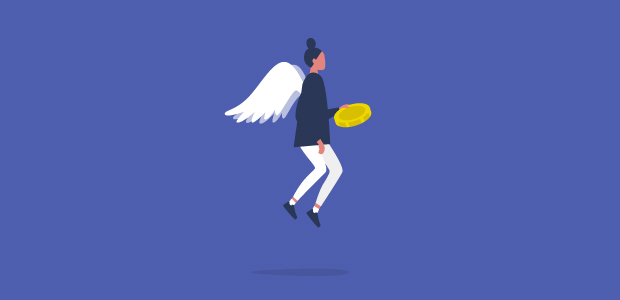 Is crowdfunding plagued by myths and misconceptions?
A survey of 200 startups and scale-ups – commissioned by Envestors in 2019 – has uncovered a number of misconceptions which are ultimately impacting the ability of companies to successfully raise funds using the crowdfunding model. Furthermore, the results show the approach - which hasn't changed since its genesis in 2011 - is ripe for disruption.
Here, we cover the top three misconceptions about crowdfunding,needs to be done to increase a scale-up's chances of success and also how the market is evolving.
Misconception #1: Crowdfunding has a high success rate
Nearly half of respondents ranked a perceived high rate of success among their top three reasons to crowdfund, reflecting a major misconception in the market. The fact is that raising finance, through any means is very difficult and crowdfunding is no exception. We estimate success rates to be as low as 45-55%.
Misconception #2: Crowdfunding is a great way to acquire new customers – for free
Also among the top reasons to crowdfund was 'brand exposure' and 'customer acquisition'. It's surprising that most chose a method of fundraising for reasons that have nothing to do with fundraising at all.
Interrogating the data, it's clear that this market perception fails to deliver in reality. Twenty-four percent listed this as their primary reason for choosing the method. However, when asked what they liked about working with a crowdfunding site post campaign, a meagre 12% gave it the same rank.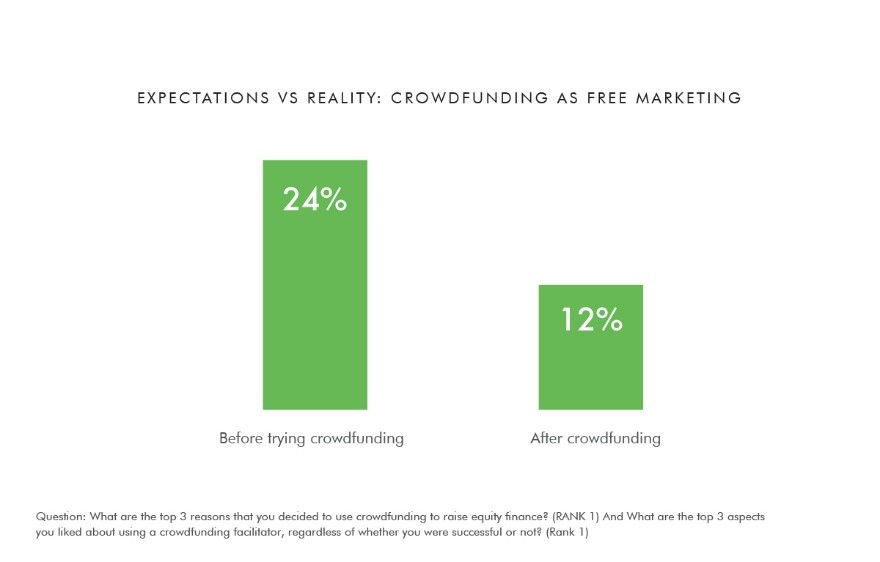 A further issue with this market perception is that the numbers just don't stack up. Nothing in life is free and a quick analysis shows that, not only is crowdfunding not free, it is in fact a very expensive means of trying to find new customers. With an average raise amount in the survey of £332,300 and an average success fee of three to seven percent, companies are paying £9,969 to £23,000 in untargeted marketing spend that largely fails to deliver.
Misconception #3: Crowdfunding sites give entrepreneurs access to millions of investors
Less than 60% of businesses in the survey gave the ability to raise finance through their own personal network (family, friends etc) a high rating when asked why they chose to crowdfund. In reality, this is a vital part of a successful crowd raise.
Most crowdfunding sites do not give companies access to their database of investors until they are a percentage funded, which can be as high as 50%, meaning that raising finance from your own network is conditional on getting access to a crowdfunding sites' investors.
Despite difficulties, the survey indicates that crowdfunding is here to stay: 71% of those who'd succeeded and 44% of those who didn't reach their funding targets, indicated that they were 'very or completely likely' give it another try.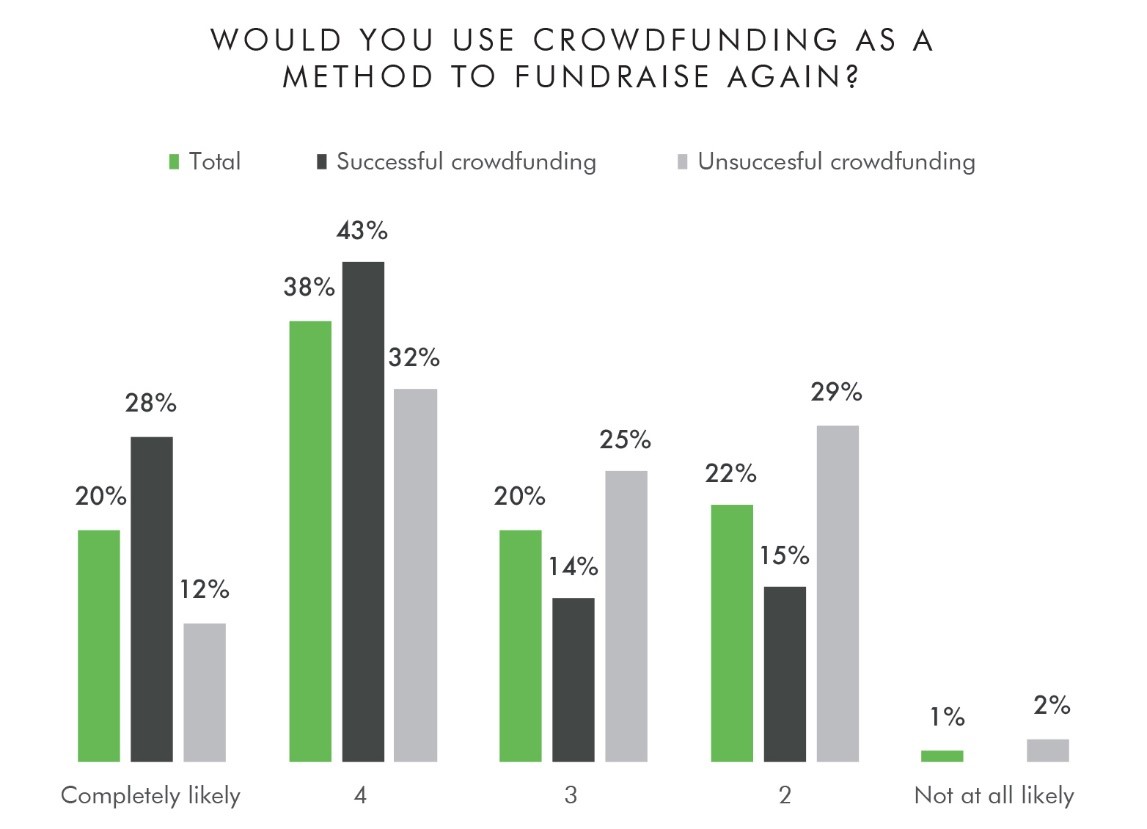 It's time for crowdfunding to evolve
While the market demand for crowdfunding remains strong, respondents indicated it needs to change. When asked what they didn't like about crowdfunding sites, top issues included:
Lack of control over who views sensitive business documents (42%)

The inability to communicate directly with investors (38%)

Paying success fees for funds generated by their own community (28%)

Investors being charged to invest (28%)

Paying success fees for investment generated independently from my own sources (28%)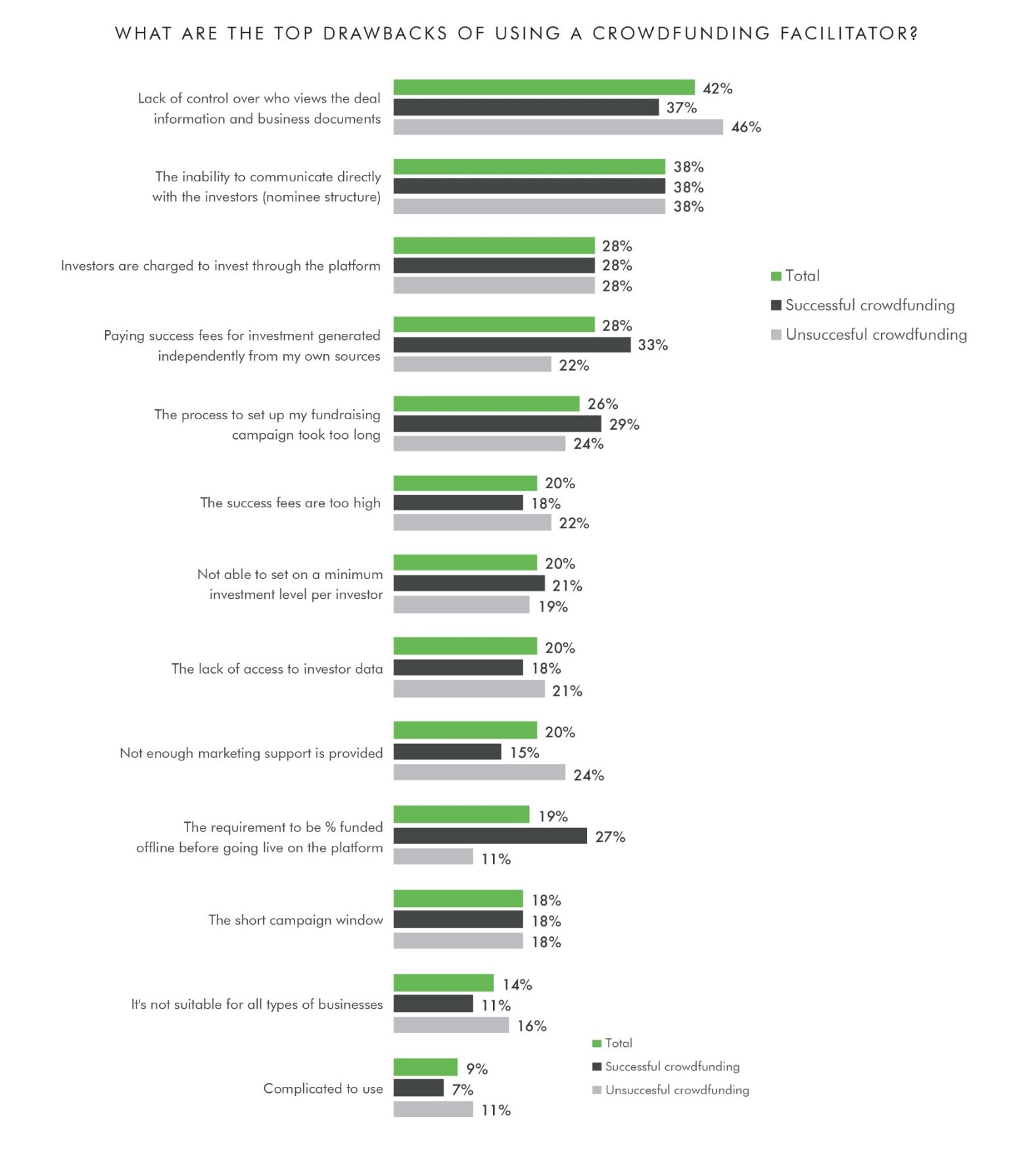 A new model for crowdfunding
A new breed of fundraising platforms hit the market in 2019 and entrepreneurs indicated they are ready to try out this new approach. Respondents were asked if they would use a dedicated fundraising platform, defined as 'an off-the-shelf website that you can brand and control'. Eighty-percent of those who had succeeded said they were either completely or very likely to try this method.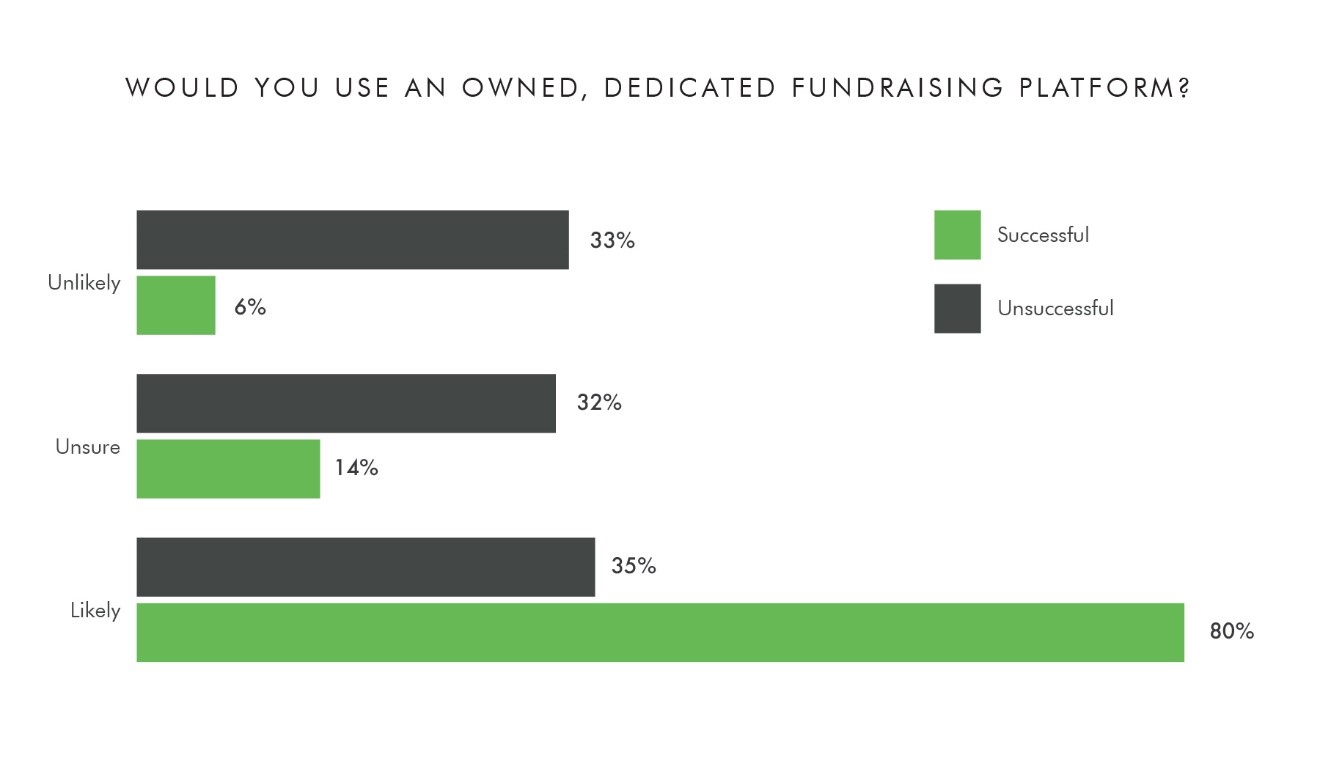 This new approach differs from the tenancy models offered by traditional crowdfunding sites by putting the entrepreneurs back in control, allowing them to set target investment levels, decide who views sensitive documents and build a direct relationship with their investors.
The survey was conducted by independent research specialist Coleman Parks, on behalf of Envestors in March and April 2019. Two hundred businesses who had used crowdfunding as a method to raise equity finance within the past three years participated.