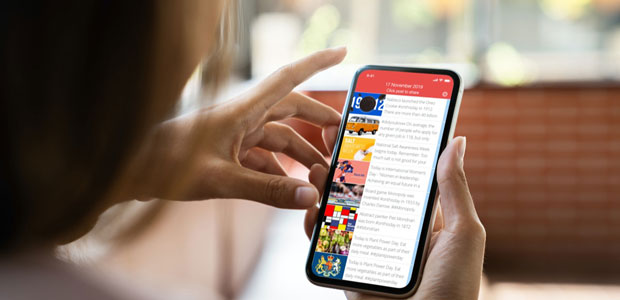 Crowdfunding campaign launched to fund second social media platform
Michelle Cowan and Bren Adams, the Founders behind Yorkshire-based tech start up, Justo Software and socialsendr, have launched a crowdfunding campaign via Go Fund Me to raise £25,000 to drive forward development of their second social media platform aimed at soletraders, freelancers and small businesses.
First established in 2018, Michelle and Bren have a clear mission to make social media management a reality for businesses of all shapes and sizes through simple, cost effective web-based platforms.  
The pair has already enjoyed success with socialsendr, the only web-based app on the market that can create, schedule and post content on Facebook, Twitter and LinkedIn, transforming the way in which sole traders and freelancers deliver their social media. But now the duo believe the time is right to take the next steps to accelerate their product development plans. 
The new vision is socialpostr. Similar to the already established platform socialsendr, but with a lower price point of £4.99 per month, this new product is designed to instantly share content as opposed to scheduling it, making social media easier for the least tech savvy individual, as they can simply login, create a post and share instantly within less than a minute. 
Michelle explained: "Over the last few months we've received an incredible amount of interest within our platform, and some insightful feedback which has led us to think about how we can develop our product to make it even more beneficial to individual's running their own business. It's this demand that has propelled our product development plans forward, but now we need external investment to bring it to market.  
"These platforms are a labour of love for Bren and I, with both of us personally financing the projects so far, but to grow and develop the product to a commercial level, investment will be key.
"We hope through crowdfunding people will join us on our mission of making social media accessible for all business, not just those who can afford or understand it. Social media can deliver sales and brand awareness, so let's make it easy for everyone to use, not just those who are confident in the tech space."
For more information on how you can support socialpostr, find out more about the crowdfund here.