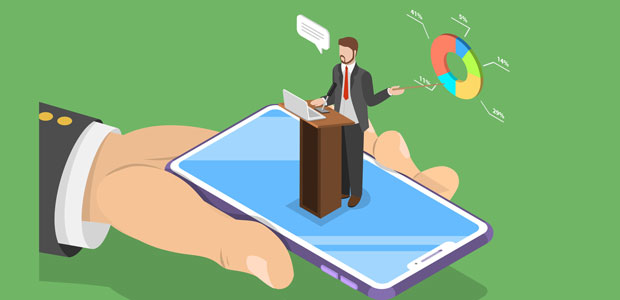 CRM provider continues virtual event series to help businesses tackle 2021
A cloud-based CRM provider has announced another instalment of their successful virtual event series, designed to help UK businesses tackle 2021 and set strong foundations following a challenging 2020. BuddyCRM's Build Back Better - Sales Masterclass will commence on 18th March 2021 and is free for delegates to attend. 
The second event in the series will host a range of guest speakers from a variety of different landscapes as well as individual talks on subjects such as maximising CRM use and customer service to public relations and business strategy. 
Designed to provide meaningful and valuable insight, the event aims to highlight a pathway from a challenging 2020 into an unprecedented 2021 for British business with the opportunity to expand strategic networks and build business relationships.
Philip Mayling, CEO of BuddyCRM, explained: "2020 proved to be a testing year for the UK's business owners, with many hungry for growth and increased revenue in 2021. 
"The second free event in our Sales Bounceback Masterclass series will be focused on developing a new and focused sales, marketing and lead generation strategy to drive growth in 2021 and beyond. 
"We hope to welcome as many business owners as possible to this event as part of our ongoing support for UK companies. The event, which covers topics such as sales and marketing, CRM top tips and advice on franchising, is a great way for business owners to look at new ways to stimulate business development and increased profits.
Confirmed guest speakers include Charlie Lawson of Business Network International, the world's largest sales referrals network, Hannah Haffield, Managing Director of Birmingham-based PR agency, Make More Noise, and Matt Roberts of 59Club, a customer service analyst and training provider.
For those who cannot attend on the day, talks and Q&As will be available to watch back online a month post-event. 
Headquartered in West Midlands, BuddyCRM is a cloud-based CRM system designed by sales professionals for sales professionals. With a client retention rate of 99%, the platform is renowned for its unique '3-click' functionality, enabling users to complete all actions with just 3 touchpoints. 
For more information and to register your interest for the event, click here.