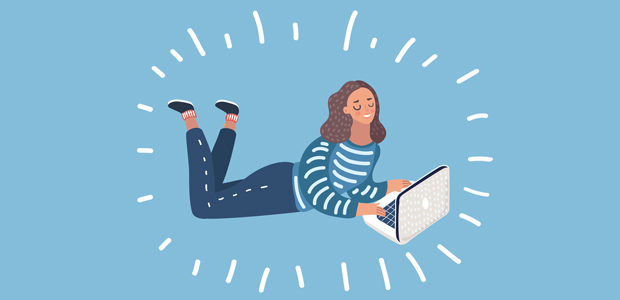 Creating a website has never been easier
Building a website is about more than just an online page that shows who you are in today's society, it is part of your brand identity, and imperative to your company or business. Wix really understand that, it's not just putting some text and images onto a page and sharing your website with people. It's something that reflects your business which is a part of you, and that's why it includes a number of features that help you take your website further.
Designed to help drive traffic to your site, Wix has advanced SEO tools and integrated marketing solution to further help its users advance in every way possible.
Matt Rosenberg, Director, PR and communications at Wix, explained that the idea and company originally formed when the co-founders, known serial entrepreneurs, were creating one of their many small businesses, and whilst in a meeting said 'who wants to be responsible for creating the website?' To which no one did, as it was such a difficult job. He explained: "Back then it was a mammoth task; getting and sorting the domain, setting up the security behind it, then adding design into the equation, it was a big ask. So they decided this was a problem that they needed to solve."
This is why Wix was created, as a 'one-stop-shop', that is simple to use and where everything is done for you. Rosenberg added: "But you still have freedom of choice. There are over 500 templates on the website for you to use and personalise, or you can just create one yourself – it is that easy!"
Wix has been growing over the years and going from strength to strength, and has recently announced a new feature. This is the new Editor X which aims to extend the company's leadership of the web creation market. This new platform will offer advanced capabilities that are aimed at designers and web agencies.
Launched at the beginning of this month Editor X includes ten new exciting features which provide the most advanced and personalised design capabilities yet. Some of the new tools include the grid layouting, which is an advanced two-dimensional layouting system based on CSS Grid, and the docking feature which anchors elements to a specific position as the viewpoint changes.
These new design capabilities, combined with this CSS technologies, create a rich suite of business solutions and if required, extra coding capabilities which enable the building of powerful complex websites all at home. Rosenberg said: "With these new features in particular, there is really room for websites and business to grow, and it's truly amazing to see."
Wix really understands the progressing needs of the customer, and wants to provide them with every single possible aspect they may need when it comes to designing the perfect website. Rosenberg explained: "Wix is extremely customer focused – everything is done with the customer in mind, and we are constantly getting feedback on how to make things better. That is the idea of the Editor X, a lot of improvements are made based on customers' experiences."
Other products within the Editor X feature include the stack and scale media for seamless responsive behaviour, the text scale ability which allows you to create scalable font sizes, and the flex layouter, which is a smart layouting system which relies on Flexbox technology for automatic reorganisation of content while resizing.
The advance sizing control defines your element as fixed or fluid, using wide support for modern CSS units, while the custom breakpoints are there to tailor designs to any viewpoint, not just on classic devices, something that is occurring more and more in today's society. Also with this in mind, the flexible canvas feature allows resizing handles to instantly see and customise designs across viewports, and to make life even easier, a drag and drop functionality has been added for all advanced tools.
Finally, the Wix design system featuring sections with built-in responsive behaviour, matched to the colour palette of websites, has been brought in to add those little extras that make all the difference.
The new launch of the Editor X has been a long time coming, Rosenberg explained: "We've had people working on it for a few years now, and we have had a lot of feedback over that time on how to improve it and I think we have done just that."
The main idea behind Wix, Rosenberg explained, is that there are different features, and levels for different needs. "Add in what you want when you need it."
That is the beauty of it all, no website is the same. Rosenberg commented: "I recently went online to buy something and later I found out it was a Wix website – and I had no idea. Normally I am good at spotting the Wix sites!"
He concluded: "We do a lot of work with startups and small businesses as we are here to help them. When you are starting out you don't need the added stress of building up a website, coding and all the complications that come with it, when you are doing something even better – building a business."