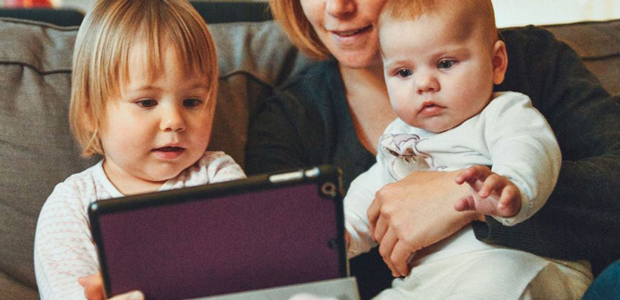 Creating the perfect picture(path)
It is that time again! Here is the next article in our series with Liverpool-based tech cofoundery Nova, and this week's startup in the spotlight is picturepath - a digital visual timeline developed to be used by children with Special Educational Needs in classrooms and at home. We spoke to Founder Richard Nurse.
Tell me about your startup and what they do? 
My startup is picturepath. It's a digital visual timeline developed to be used by children with Special Educational Needs in classrooms and at home. A lot of children, especially those on the autistic spectrum, benefit from a visual timetable - but these are usually a series of laminated pictures. These timelines take a lot of printing, laminating and sticking and there were no digital timelines around before picturepath so we set about creating a timeline that can be used on mobile devices and can be shared between home and school. 
Where did the idea come from?
My son, Freddy, is 9 and on the Autistic Spectrum. I was frustrated by the time and cost of making and maintaining a timeline and having to carry around a large number of symbols. Like most children, he loves everything digital so I investigated digital visual timelines, figuring that there must be one out there. All the specialists in the field told me that they'd found the same apps that I had come across. They were American (try explaining to a very literal child that "Mom" means "Mum"!), really expensive or awful to use (some were all 3). I decided to create picturepath and teamed up with Nova to make a digital visual timeline.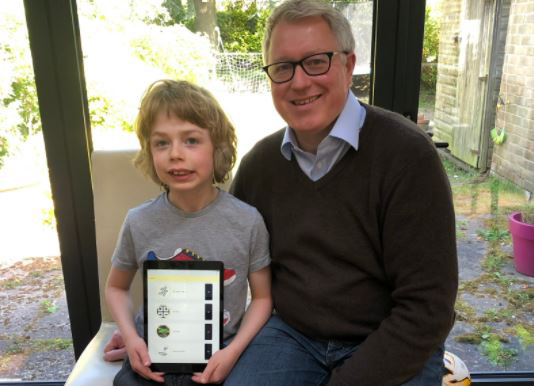 How long have you been going? 
We started our research in 2016 to investigate the market and launched picturepath in 2017.
What have some of the biggest challenges been?
Schools are always really excited when they see picturepath in action, but trying to find the funding for it can be tricky when some schools can't even afford pens and paper! All of our development is led by our users (teachers and parents in particular) and every child is different so we have to be very careful to make sure that new features are developed in a way that benefits as many users as possible. 
How have you managed through the COVID-crisis and lockdown?
At the start of the crisis, with schools shutting down, we thought that we might have to furlough staff and put the company into hibernation but it has been a real boom time for us. We have been able to speak to many more teachers and schools than before the COVID-crisis because teachers and heads have had more free time. Home schooling and sharing of timetables has made picturepath very appealing to some schools and parental downloads have rocketed as parents look for a timetable program to help plan out a day. 
Notes on how our application can support during lockdown: 
The school web app allows remote support for SEN children and their parents in order to create timeline routines 
Have you had to make any big changes and how have you pivoted and adapted?
The big change we made was to go to video calls with schools as we could no longer visit them face to face. We had been worried that this would not be effective but now I think most of our sales activity will be via video calls.
We have been able to interview schools about both pre-lockdown challenges and post lockdown challenges. Focusing on how schools will support SEN students with all of the changes that a retain to call will entail. 
The results of these interviews alongside the data received from our school and home apps will lead us to plan the next stage of development for the application.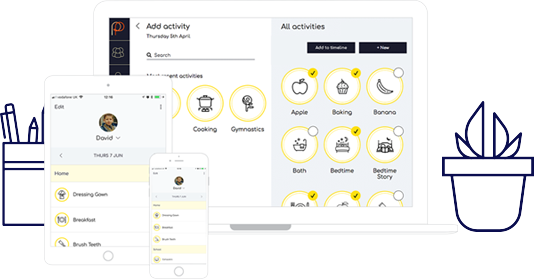 How has COVID affected your business?
We have seen an upturn in downloads, upgrades to the full version of picturepath and a large increase in school use. We have focused on how our applications can support SEN students in difficult / unpredictable times.
What does the future have in store for you?
We are hopeful that the future will be very bright. We have many developments which we want to make to picturepath and we will continue to develop them based on the needs of our users. It's fantastic to see some of the feedback from parents and schools and know that we're making a real difference to the lives of many people up and down the country.
Do you have any advice for other startups out there?
Don't give up! We worried that COVID might have been a real setback for our company but it's proved to be the opposite. If you have a great idea, keep going!
Practically - review the challenges and risks to your business, but also look at what opportunities there will be as a result. Any changes you make have key metrics to follow and measure them on a daily basis.